Your Next Keynote Speaker Awaits You Here!
Found 308 Results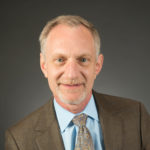 Robert Waldinger
What science and Zen can teach us about healthy human development
Psychiatrist

Psychoanalyst

Zen Priest
---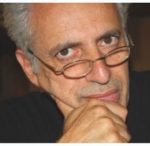 Eric Scerri
How science differs from other forms of knowledge and how it affects everybody's life
Chemist

Author

Leading historian and author

Specializes in the periodic table of chemical elements
---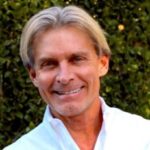 Matthew E. May
Matt has a deep passion for ideas that solve a difficult problem in an elegant way.
Matthew E. May is an internationally recognized thought leader on strategy, innovation, and lean. Working as a solo advisor and coach, he specializes in helping senior executives and their teams craft innovative strategies and build the capabilities to implement them.
Matt has written five books on innovative thinking, his latest being WINNING THE BRAIN GAME: Fixing the 7 Fatal Flaws of Thinking (McGraw Hill, 2016). His work has appeared in The New York Times, Inc., Strategy+Business, The Rotman Magazine, Fast Company, and Harvard Business Review blogs.
Matt holds an MBA from The Wharton School and a BA from Johns Hopkins University, but he counts winning the New Yorker cartoon caption contest as one of his most creative achievements.
Matt has a deep passion for ideas that solve a difficult problem in an elegant way. He defines an elegant solution as one that is both uncommonly simple and surprisingly powerful, and that achieves the maximum effect with minimum means.
Above all, Matt is a practitioner of business strategy and innovation with powerful lessons learned and war stories to tell from years in the trenches with companies ranging from small startups to companies as large and multinational as Toyota, where he spent eight years as a full-time advisor.
Matt blends his frontline experience with research from his books in order to deliver useful concepts with immediate application, and aims to achieve four things in every address: 1. inspire new thinking; 2. share a unique perspective; 3. tell compelling stories; and 4. deliver practical takeaways.

TEDx Speaker – September 2017
---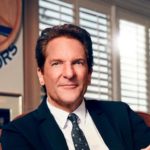 Peter Guber
Successful executive and entrepreneur
Peter Guber is a successful executive and entrepreneur;

Chairman & CEO, Mandalay Entertainment Group;

Owner and Co‐Executive chairman, NBA's Golden State Warriors;

Owner, Major League Baseball's Los Angeles Dodgers;

Owner and Executive Chairman, Major League Soccer's Los Angeles Football Club (LAFC)

Owner and Chairman, Dick Clark Productions;

Former Chairman & CEO, Sony Pictures Entertainment;

Former President, Columbia Pictures;

Former Chairman & CEO, Polygram Pictures;

Former Co‐owner & Co‐chairman, Casablanca Record & Filmworks;

Among the hit movies he produced are Batman, Rain Man, Gorillas In The Mist, Midnight Express and Flashdance. Collectively, the films he personally produced have earned over $3 billion worldwide and have been honored with more than 50 Academy Award nominations, including winning Best Picture for Rain Man;

His recent business book, Tell To Win ‐ Connect, Persuade, and Triumph with the Hidden Power of Story, is a #1 New York Times, USA Today, Wall Street Journal and Amazon.com bestseller.

He is teaching in his 40th consecutive year at UCLA;

He is a weekly contributing analyst for Fox Business News;

He publishes original content on LinkedIn as one of LinkedIn's 150 Global Thought Leaders
---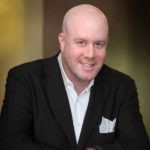 Brian Parsley
Knows what it takes to create environments that increase revenue while keeping employees and customers loyal
Customer Loyalty

Employee Retention 

Sales Expert
---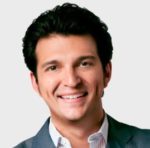 Rory Vaden
The world's leader on defining the psychology around modern day procrastination
Self-Discipline Strategist

Co-Founder of Southwestern Consulting

New York Times Best-Selling Author
---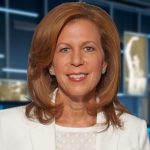 Amy Trask
 One of the highest-ranking women in American professional sports
NFL Analyst

Former CEO of the Oakland Raiders
---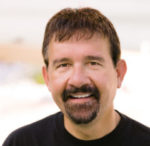 Joseph Michelli
Encourages leaders and frontline workers to grow and invest passionately in all aspects of their lives
Joseph A. Michelli, Ph.D., is an internationally sought-after speaker, author, and organizational consultant who has been described as "catching what is right in the world and playfully sparking people and businesses to grow toward the extraordinary."

New York Times #1 bestselling author of business books on Mercedes-Benz USA, Starbucks, Zappos, and The Ritz-Carlton Hotel Company

One of the Top 10 thought leaders in Customer Service as recognized by Global Gurus

Has won the Asian Brand Excellence Award, is an editorial board member for the Beryl Institute's Patient Experience Journal (PXJ), and is on the founders council of CustomerExperienceOne

Holds the Certified Speaking Professional (CSP) designation from the National Speakers Association
---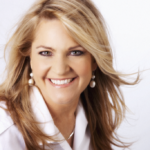 Marilyn Sherman
Motivational keynote speaker inspiring people to increase productivity, reduce conflict and to overcome obstacles to improve quality of work culture and overall business growth.

Author of three books: Whose Comfort Zone Are You In?; Why Settle for the Balcony? How to get a Front-Row Seat in Life!; and Front-Row Service.

Marilyn helps leaders become more effective and empower others to improve bottom-line results.

Marilyn delivers dynamic, content-filled programs that inspire and resonate with all audiences (ie: she didn't climb a mountain or have a tragic moment in life, she's just a real person who wants to live the best she can be and help others to do the same)

Marilyn is an expert on embracing change – delivering techniques on how to manage it as well as how to continue to be productive even while shifting out of your comfort zone.

Marilyn's passion is to inspire people a have a positive 'no more excuses' attitude and mindset – how to obtain goals, reduce stress and become better at communication. These skills can be taught to leaders, sales people, hourly employees and everyone else in-between.
---
Dr. David Madow
He changes the lives of audience members every single time! The master at creating happiness, health, confidence and positivity! 
Humorous and engaging lifestyle speaker

Plant based athlete

Life changer

Author – "Impress the World With Your Body in Seven Days"

Podcaster – over 500,000 downloads

Speaking engagements all across North America for the last 25 years

Named leader in continuing education for last eight years

Baby boomer who refuses to leave the playground

Total professional and fun to work with
---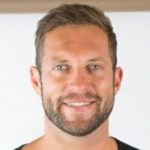 Sebastian Terry
Sebastian's incredible story has grown from an entertaining tale of adventure into a global philanthropic movement
---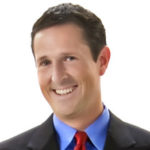 Jon Petz
As a motivational speaker, event or conference emcee or business magician, he engages and energizes the crowd
Jon has been featured by world leading news and media organizations, such as CBS News, CNBC, ABC News, Success Magazine and the Wall Street Journal. His clients include world leading organizations, such as IBM, Cardinal Health, Accenture, Deloitte, AT&T, Marriott, US Air Force, JP Morgan Chase, ABC, Honda, FOX, Goodyear, and Nationwide Insurance.

Engagement expert, Jon Petz, is highly sought after for his "take no prisoners" approach to effective meetings. As such, Jon delivers unmatchable energy along with a unique ability to creatively combine a business or inspirational message with an entertaining twist.

Jon Petz is the Go-to Guy for high energy Inspirational Presentations & Motivational Speaking to open or close your conference or event with a HUGE memorability factor

Because of his diverse background and accolades, Jon has been highly successful with audiences across all industries, countries and live event formats. Jon consistently delivers that one-of-a-kind factor with a unique ability to deliver his stakeholders and clients Energy and Engagement to empower high performance and Inspiration in an expert manner.
---