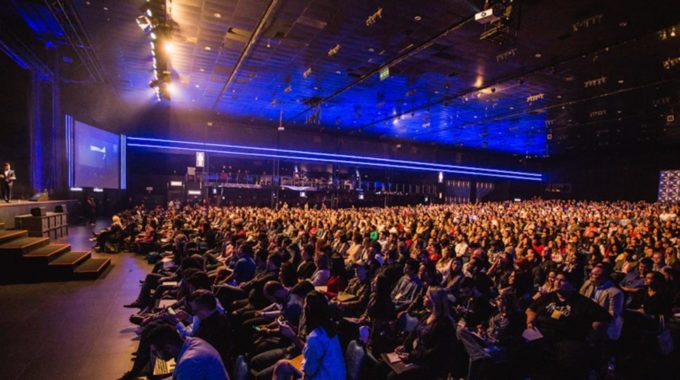 Create Audience Loyalty: 7 Ways to Pamper Your Attendees
The landscape has changed for event planners, and it's harder than it's ever been to gain loyalty from attendees and participants.
It used to be a signal of an event's success if you achieved a certain target number of "butts-in-seats." 
But that doesn't cut it anymore.
Our current, hyper-competitive atmosphere means that people have countless options when they are thinking about what events they want themselves and their team to attend. And with so many choices they can go to a new and exciting event year. 
So why would they give their loyalty to just one event? 
And how can you possibly earn that loyalty?
Here's how. 
You earn attendees' loyalty by treating them like…royalty!
That's right. If you make your attendees feel like they're special and give them a truly unique and pleasant experience, they will remember and want to come back again and again.
That's loyalty.
You have to work for it—we've listed a few ideas below to get you started on making your event one to come back to.
Seven Ways to Pamper Your Attendees and Create Loyalty
Anticipate
Nothing can derail an experience more than the unforeseen. When mishaps happen it makes you look bad, it inconveniences everyone and will leave a bad taste in your attendees' mouths. No matter how sparkling the rest of your event may be, what they will remember will be the chicken that was burned or the coffee break that didn't have any coffee. 
So, anticipate, anticipate, anticipate. Anticipate the needs of your attendees under every possible circumstance. This means, if the weather is bad, provide blankets. If it's hot, make sure there are fans, cold drinks, and sunscreen on hand. Don't ever leave guests hanging.
Spoil
Yes. Spoil. 
The key to loyalty is an experience that can't be repeated. So get brainstorming and go that extra mile.
Provide gifts that go over the top. Maximize the health and wellness craze and fill them with self-pampering products like soaps, masks, candles, and bath salts. 
Schedule lots of downtime during the event and opportunities to take part in relaxing activities like massages or yoga classes. If your attendees leave relaxed and feeling better about themselves, with some swag to boot, they will be much more likely to return.
Another amazing way to create some memories at your event is to hire a speaker who knows how to surprise and entertain. The Speaker Exchange can help with that! Shop our database of incredible speakers, and contact us for help finding just the right one.
 Shoot for F & B greatness
It's so easy to drop the ball when it comes to catering your event. Oftentimes planners think of the food as an easy way to cut costs and time by ordering a standard menu of chicken, fish, pasta, dessert, done. 
Big mistake! 
Your event's menu is actually a huge opportunity to gain some loyalty from your participants. Because there are not many things most people enjoy and can connect with more than food.
Good food connects people. Bad food makes them angry, tired and wanting to go home to bed, and that's the last thing you want!
Make your event's dinner something to remember, and a chance to truly pamper your audience with a special menu.
Instead of a humdrum caterer who phones it in, hire a caterer or entrepreneur who will knock it out of the part with local and seasonal touches. Offset higher costs of quality with smaller portions. 
Make your location a gift
A thoughtful location or venue can really go a long way. Think outside of the box and outside of the usual convention center or hotel ballroom. Get creative, and get outside if possible. A unique location can earn you loyalty—if the venue is enjoyable and comfortable, your attendees will anticipate where your event will be located next year. They will check back just to find out!
Make it sensory
Yes, you know how to appeal to their sense of taste with inspiring food, and their sense of sight with nifty visuals, but how about their other senses?
Use aromatherapy like candles or essential oil misters to create a heavenly, calming or invigorating atmosphere. Or use soundscapes like relaxing music on the sound system or even live music to distract their ears from the loud chatter and bouncing acoustics of a large room.
Make it intimate
Vast venues with lots of long hallways, small rooms that are hard to find and satellite locations that must be tracked down and shuttled to, can be exhausting and alienating for your attendees. Make it more intimate—consider having your event in a venue that brings your attendees together in one room where they can mix and mingle instead of being constantly split up and shuffled about.
If they have time to get to know each other (and you and your team) at close quarters, they will be more likely to make connections. These will become the seeds of new relationships that they will always recall were planted at YOUR event. Being known as a hub for new relationships will build loyalty to your event.
The sweetest goodbye
Send them off smiling with gifts of good-quality chocolate or sweet-smelling candles. 
Thank you gifts will leave them with a pleasant, lingering memory of your event. And don't forget to send out thank you notes or emails, inviting them to come back next year with incentives or discounts to returning attendees.
By keeping one or a few of these points in mind, you can start to build events that are memorable, positive experiences that your audiences will want to come back to. Events that build loyalty! 
Happy planning! 
If you can think of other ways to pamper your audience and build loyalty, let us know in the comments!
Enjoyed this article? Here are three more you might like:
Speaker fees FAQs and insights: Everything you've ever wanted to know!
An event planning checklist that works.
How to create viral stories at your next event.