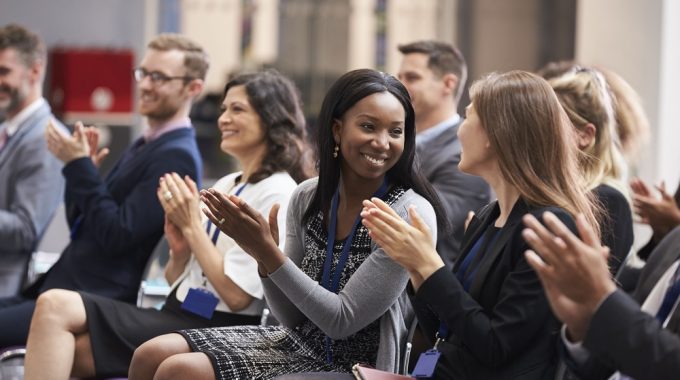 5 Reasons to Hire a Speakers Bureau for your Next Event
There are many misconceptions in the speaking industry.
Maybe the biggest one is you're better off to "Google" for your next speaker.
Wrong.
At the risk of sounding self-serving (well, actually we are!) we want to clear the air and explain exactly what you get with a speaker bureau and why hiring from Google might not be such a great idea.
Let's jump in.
Your speakers might not cost as much as the room rental or catering, but they MAKE your event. If you've ever been to an event when a speaker bombed you know what I mean. The nice venue, great hor d'oeuvres or airport greeting can't undo a speaker who shows up late or wasn't properly briefed about the event or is simply unprofessional.
You wouldn't rent a car from someone with an ad in the local paper, so why would you risk your important event on someone you found on Google?
Here are 5 reasons why you should use a speaker bureau for your next event:
1. Guarantee
You've advertised the event. People are registering. The venue is being prepped. But your main stake opening speaker has gone AWOL. They aren't returning emails, text or homing pigeons.
Aaaaaagh! They sounded wonderful on the phone – excited to be coming to your event. But, now…
A bureau's job is to guarantee the success of your speakers – that's built into your agreement. They will plan contracts, check-in calls, confirmations with speakers – even have a back-up plan if your speaker is unable to perform.
The last thing you want is a speaker who allowed themselves to be double booked, missed a flight, was confused about the dates, or simply has a terrible track record for not returning calls.
2. Less stress
You have 101 things to worry about, you don't need one more. A bureau's job is to take the speaker selection, hiring, contracting, updating, billing – sometimes even travel – off your hands. With a bureau, you have one point person to go to, instead of 5, 6 or 12 speakers in different time zones, some with assistants, some without.
Remember, most speakers are entrepreneurs working out of a spare bedroom and off their cell phone. They don't have regular working hours and you could have many frustrating delays as you work out the details.
At The Speaker Exchange we are your point person. Our team member knows you and your event and is responsible for your success. That means less stress.
3. More variety
You don't have time to research speakers – nor should you. It can be a nightmare trying to compare experience, references, speaking history, prices, promotional videos – even individual proposals.
A speaker bureau knows their speakers (watch our 2 minute video about this here). They have watched them perform. They have brought them to other events and evaluated their performance. And they can bring more qualified variety to your event.
The majority of our speakers listed at The Speaker Exchange have been vetted and approved by our team (see our roster of top speakers here.) Why take a risk on a speaker you've never worked with before when you can go an experienced professional who can help you make the right decision?
4. Less cost
Speaker bureaus have a unique pricing model – in most cases their commission comes out of the speaker's fees. In other words, the majority of the time you don't pay extra to employ their services. In fact, you can often save money.
First you will save the cost of running around researching and contracting individual speakers. Even for a small event, with 2-3 speakers, that can be a huge savings when there is a small planning team.
Your bureau will also get you the best value for your budget and save you the stress of trying to negotiate a speaker's fees to meet your budget.
At The Speaker Exchange we even have a special listing of Kansas based "Hometown Heroes" – local speakers who know your area and culture and often have reduced rates for local events.
5. Experienced advice
We've saved the best to last…a speaker bureau has done what you are doing hundreds of times! They have seen the disasters and the amazing performances. They have sat in the back, watching speakers, taking notes, selecting the best and weeding out the less-than-best.
When you get the advice of a bureau, like our team at The Speaker Exchange, you will be saving money and avoiding big mistakes.
Want a comedian to open the show – you might need to avoid political humour. Want an economist – put them early on the agenda when delegates are more alert. Want a leadership expert – you might want a best-selling author to attract more registrations.
Like the old expression "Save a penny, lose a dollar," trying to cut corners and hire speakers directly may not be the saving in time, stress and money you were hoping for.
When designing the perfect event for your delegates, a professional speaker bureau can be your best partner. Planning an event? Start with a quick (no obligation) consultation call to learn more about how we can help you create the perfect event.
Enjoyed this article? Here are 3 more to help you design the perfect event:
The Speaker Exchange Agency Water Filter Build!
Why work with a speakers bureau?
From "Amazon" to "Zuckerberg:" Denise Lee Yohn's List of Brands to Watch