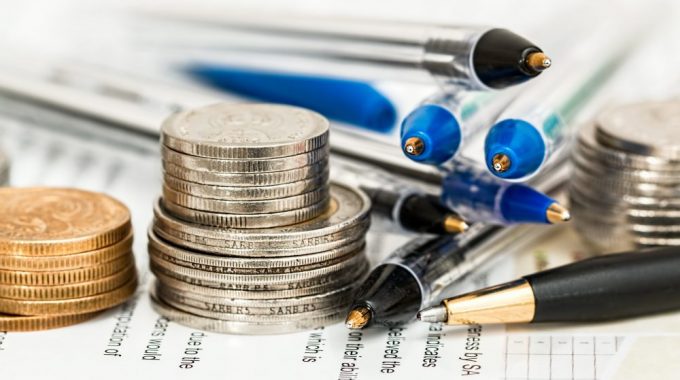 Speaker Fees FAQ's and Insights… Everything You've Ever Wanted to Know!
Hiring a speaker for an event you're planning can be tricky business… from searching for and finding the perfect speaker, to negotiating speaker fees along with all the other incidentals that go along with an event, it can be a head-spinning experience, especially if you're a newbie. 
Speaker fees can be especially intimidating because you want to get it right. You want to strike a balance so everyone feels compensated fairly. You also want your potential speaker to stay at the negotiating table in the first place! 
It helps to go into these situations with lots of knowledge at your fingertips—so even if you're new to the game, you can still conduct yourself with confidence and secure the speaker fees you all can be happy with.
So, we've compiled a list of speaker fees FAQs, to set you on the right track. Here they are:
Speaker fees FAQs: 
Why do speaker fees have a range?
There are a lot of different variables when you're talking about speaker fees.
Location, schedule and time table of the event can all affect speaker fees. Also, some speakers might have a non-profit or association fee. 
In order to get the most accurate pricing right off the bat, it's best to share who your group is, your location, and the estimated timeline of the events your speaker will be involved in.
Why might speaker fees be different on different websites?
You will want to be careful with this. Because speakers can change their fee structure at any time, different websites are not always up-to-date. 
It's always best to check speaker fees with your bureau partner, as you cannot always trust what fees you see online. Speakers are constantly updating their fees, and although we do our best to stay current, it's always necessary for us to confirm with the speaker before we provide a solid quote based on your criteria. So the fees you see listed around the internet for a particular speaker can never be considered the bottom line.
Why are some speaker fees plus expenses and why do some list a flat travel rate? What is the better way to handle expenses?
Some speakers prefer to invoice expenses after the event, dollar for dollar so that clients don't pay a penny more than needed. 
A drawback of this is that with speakers' busy travel schedules, they sometimes do not submit their expenses until several weeks after the event, and the cost of their expenses remains a mystery until the invoice is received. 
With a flat travel rate, there is no guessing what speaker travel expenses will be, and you don't have to worry about getting hit with a massive invoice way after the event. It really simplifies the process and there are no surprises to your budget. This can be especially efficient if a speaker needs to wait until the last minute to book a ticket and pricing is much higher than anticipated.
Flat travel rates can save you, the planner, a lot of money.
What range of flat travel fees are speakers charging these days?
We typically see flat travel fees range anywhere from $500-$2,500. Flat travel typically will cover all expenses except hotel (speakers expect clients to always cover their hotel room as most events have a block of rooms) or all expenses except ground in event city and hotel.
What type of ground transportation do speakers require?
This varies by the speaker, and it's always best to cover this off upfront if you are very budget-conscious (which you should be!).
Don't assume that all speakers will be happy with an Uber or a taxi or rental car. Some will require their local ground transport to be by an insured professional car service only.
Some speakers will ask the client to book the service but some prefer to do it themselves. Every speaker is different, so be sure to ask about this detail.
Is it okay to pick up a speaker at the airport to save money?
This is a must ask. Do not assume every speaker will be ok with this. Some speakers count on their time in the car to catch up on work or prepare for their speech the next day. Also, consider the liability around this if there was an accident while transporting a speaker.
Will a speaker ever negotiate on their speaking fee?
Possibly! As your bureau partner, we are always happy to present the best offer possible to a speaker. It's always up to them if they can take a lower fee and although it's always best to come in offering full speaker fees, if you have it in your budget, we will work with both the speaker and our client to find a solution everyone is happy with. 
As your bureau partner, we can help guide you towards what might be accepted, based on the speaker you are interested in.
Enjoyed this article? Here are three more that you might find useful:
Three event security measures to prevent data breaches.
Seven steps to writing the perfect invitation email to your next event.
Five steps to the perfect celebrity meet and greet.