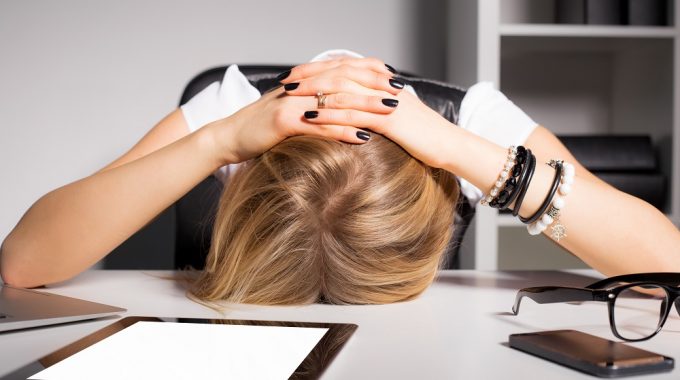 7 Unnecessary Event Planning Mistakes You Should Avoid
Your event is still six months away.
Everything is planned, booked and signed off on.
Or is it?
Every event – big or small – will have hiccups and mistakes. Just like a family vacation or planning a renovation: budgets get missed, disappointments happen and then there are…
missed opportunities.
In this post we dug into our years of experience, hundreds of successful events, thousands of booked speakers (you can search for speakers here) to bring you (drum roll):
The 7 disastrous event planning mistakes you want to avoid:
1. Save the stress
Last minute decisions and scrambling to meet your registration goals can be (mostly) avoided. To save the stress build milestones into your planning, starting with registration goals.
Using tools like Trello, Microsoft Project or tool like Google Sheet allow you to map out the project planning parts (like venue, speakers, catering, promotion) and add milestones.
2. Prime your talent
You've been working with experts (we work one on one with you from start to success) to select your talent, sign the contracts and adjust budgets where necessary. Now you need to prime your talent.
Remember, that wonderful speaker (at The Speaker Exchange we work with you go find that super star) you chose has many other events to distract them—you need to prime their presentation with more than a 30 minute interview call. A simple industry fact sheet that includes specific notes about your event, who the delegates are, what to not say, etc. will help them to shine and help make your event the success you know if can be.
3. Sell the sizzle
Everyone is busy and you need to get their attention by selling the sizzle of your event. In marketing this is all about selling the benefits and delivering the features. What will I learn? How will my company benefit? Why should I leave my business and invest in this?
Even if you delegates need to attend for education credits, they still have a choice and the more you sell the benefits the fewer their excuses for not attending will be.
4. Primacy and Recency
In psychology, a well-known concept is that we are more likely to remember what happens first (primacy) at an event, or in a movie, or play and what happens last (recency).
What are you doing to make the best first impressions (like airport greeting, coaching front desk staff at your booked hotel, or gifts in guest rooms)? It doesn't take much effort to impress a weary traveller who expects nothing.
What are you doing to send your weary delegates home with a smile on their face (like special closing event, book supplied by closing speaker, sponsor gift or group travel to the airport).
5. It's a social world
Like it or not, we live in a social media world and you need to be on that planet. With a little forethought you can enlist the help of university co-op students to manage a social media campaign that builds over the final months to opening day.
Social media doesn't have to be expensive, but it does need to be consistent and original. One person feeding and responding on your channels can create event buzz and get your hashtag going viral long before the doors open.
And don't forget to lean on your super star speakers to pump your event.
6. Start the system
Finally, this is the time to start recording the system that makes it all work. Having everything in your head might work for you, but it won't help the next person in your role, or as you delegate parts of the project to other people.
In the tech world this is called an SOP (Standard Operating Procedure) and can be a rolling document (Google Docs is brilliant for this) you update, edit and add to as the event planning progresses.
Even a few minutes every week can turn random notes into an impressive road map that outlines the path to designing your perfect event.
7. Get some sleep
You know from experience that if you are strung out on coffee, short on sleep and snapping at hotel staff it's not good. You need to take care of yourself if you're going to take care of others.
As you get closer to launch you need to be getting at least 7 hours of sleep, cut down on the coffee and alcohol and delegate!
There will always be more to do than you have time for and mistakes will happen. That's predictable. What you can control is how you help your team to learn, how you cater to your delegates and how you create the kind of event your delegates will rave about long after they are back at work.
Enjoyed this article? Here are 3 more to help you design the perfect event:
5 Steps to the Perfect Celebrity Meet and Greet
Why work with a speakers bureau?
7 questions to ask when hiring your next keynote speaker