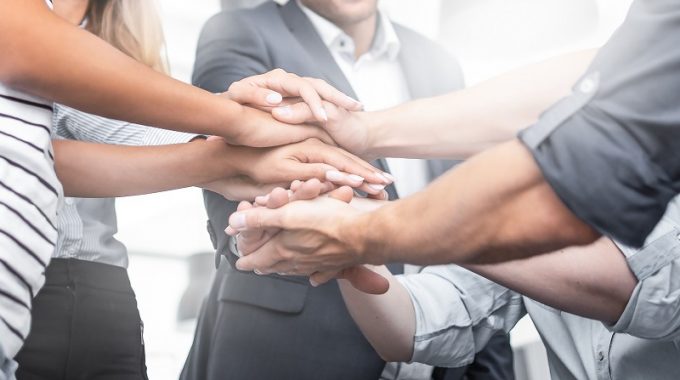 5 Steps to a Winning Event Team Culture
"Everyone knows you are a superstar. You've proven that event after event and year after year. But, how often do you share all that hard-won knowledge with your team?"
The venue is booked, speakers are booked, hotel is ready, marketing is underway…what about the event team culture?
Huh?
The event team culture is all about the way your team feels. And how they feel translates directly into how your event succeeds.
As your event draws closer will your planning team still work well together? Will there still be open cooperation?
At The Speaker Exchange we see how important the soft skills of event management are. So, we polled our team and came up with 5 of the most important steps to creating a winning event team culture.
Here we go…
1. Think long-term
Everyone is under stress…and you've been there before. Now is the time to think long-term and consider the relationships that will either be nurtured and developed, or…
When you think long-term, you consider learning opportunities, new ways to delegate and how to grow people on your team, instead of burying them under the burden of deadlines and stress. In this post we go into the 7 common event planning mistakes you must avoid.
A simple example is to look for jobs you can delegate (but not micromanage), like confirming speakers, hotels, venues and entertainment. Share the responsibility and it can be a win/win for you and for the person receiving the new responsibility.
2. Lift the Kimono
Everyone knows you are a superstar. You've proven that event after event and year after year. But, how often do you share all that hard-won knowledge with your team?
When you lift the Kimono and share, you empower people on your team to take on more responsibility, invent new solutions – even document processes that you don't have time for.
3. Include the team
You have all the contacts, can do three days of work in an afternoon, but you didn't include the team.
Every event is an opportunity to enroll more of your team members in decision making, responsibility and problem solving.
A simple example is to practice morning scrum meetings – 15 minutes to review goals and to have team members report in. You get to practice asking for solutions, and you get to practice avoiding giving advice.
4. Make training mandatory
Everyone has too much to do and time is limited, but now is also the time to jump on the leaning opportunities. Start with a list of all the routines critical to success and then make training mandatory.
By supporting a culture of team learning you build more capacity, more ability to delegate and, ultimately, better results for your clients.
Out of town team members can be included on your webinar platform or even via a simple speaker phone.
5. Practice Prolific Praising
Team members learn by doing and feedback – including your praise. Some leadership books prescribe a 3 to 1 ratio of praise to feedback. We believe it should be constant.
Praise is agnostic and just as effective for the 10 year veteran and the 10 month rookie.
Keep your praise focused on one, recent, specific behavior that you liked. Even better, make it personal by sharing how their behavior made you feel:
"John, I just want you to know how great it made me feel to see that you thought to call the client and clear that up. Thank you!
We are more than a Speakers Bureau
We believe the keynote speaking industry has the impact to change the way people think, live, believe and do business. We feel blessed to work in an industry that helps transform people's lives for the better.
And we want to help make your next event the best one ever!
Enjoyed this article? Here are 3 more to help you design the perfect event:
5 Steps to the Perfect Celebrity Meet and Greet
Why work with a Speakers Bureau?
7 questions to ask when hiring your next keynote speaker