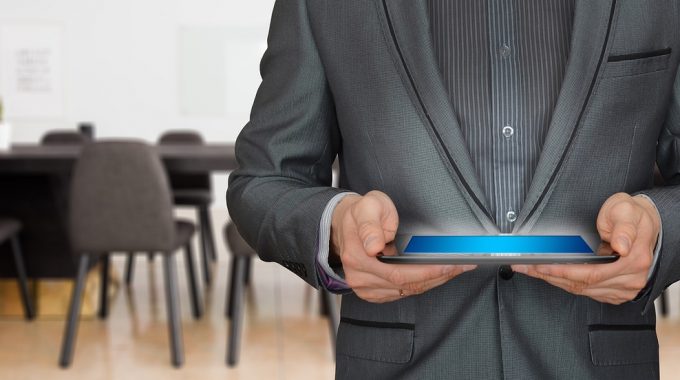 Three Event Security Measures to Keep Your Meeting Safe & Prevent Data Breaches
Cyber security is not a priority for most meeting planners, but experts warn that it's just a matter of time before the industry is hit with a major breach. Both attendees and event professionals can take steps to protect themselves.
If you're a planner, event security is something you may not have given much thought to, but it's definitely something you should get on your radar!
Meetings, conferences and other events are potential targets for hackers. Think about it; you've got a large number of professionals all in one place, all with multiple devices and all sorts of data stored on them. Juicy pickings for a hacker!
Cyber security is on everyone's minds these days. Major companies such as Equifax and even the top banks are hacked into regularly, with thousands of people's personal info being compromised. Event security is becoming more and more important as hackers become more skilled at what they do.
Which is why planners need to up their event security game, now. You want your event to memorable because of its fantastic speakers and events, not because there was a breach of security!
There are a number of simple steps you can take to reduce the risk of a hack and increase your event's security. Read on to find out about them now!
Want to learn about some other pitfalls to avoid while planning an event? You won't want to miss this post.
Three tips to increase event security at your next meeting or conference:
1. Secure devices.
Always keep anti-virus and anti-malware software running and up to date on your laptops and mobile devices. Use a password manager, which will generate complex, secure, and unique passwords for every site and service you use.
Make sure to remind event participants to do the same. Post event security information around the venue, or include reminders in your event's literature.
2. Secure networks.
Open wi-fi networks allow anyone to see and access data—be careful about using your device in public locations such as coffee shops or libraries.
For your event, set up a hidden wi-fi network and provide your attendees with the name and password to connect. While not foolproof, this simple measure will help prevent them from accidentally joining the wrong network, and will help prevent unwanted intruders from connecting.
3. Don't forget the physical element.
While you don't want your attendees to think there are thieves operating at your event, it is also important to remind them to not leave their phones and laptops unattended. The strongest network in the world won't prevent a hacker from breaking into a device that has been left unlocked or open to tampering. Make sure your participants and presenters are aware of this fact.
If you follow these three guidelines, your event security will be significantly increased and you and your participants will be able to breathe a little easier.
For more a more in-depth look at cyber security and the meeting industry, we love this article by Jaimie Seaton.
Did you enjoy this article? You might find these other Speaker Exchange posts helpful as well, read on!
Five steps to the perfect celebrity meet and greet.
How do the very best speakers in the business handle winter conferences?
Why work with a speaker's bureau?
This article has been updated from a previously published version.