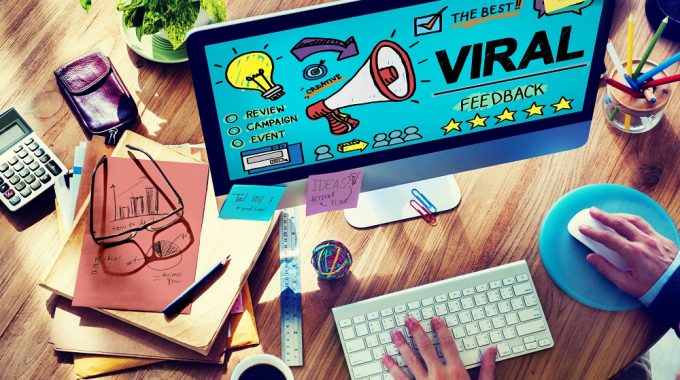 How to create viral stories at your next event
You've sent out the final email. The venue is booked, speakers are confirmed, catering is perfect and you're ready for your best event ever. Right?
Not quite…
Now it's time to plan to get those amazing stories to promote your next event. Here's why.
In marketing there are obviously tons of options, but one always stands out as being the most powerful: testimonials.
One attendee raving about your event is worth more than a dozen Tweets or Instagram updates…if you know how to use it.
Plan to collect
The first step is to plan to collect those amazing stories. You have one opportunity – at the event – to get that quote, video, or feedback on paper.
Sure, you can always survey after the event, but your response rate will be lower, and you've lost the chance to catch the real enthusiasm of happy attendees on site.
Here's a couple ideas on how to collect the perfect testimonial:
Set up a video booth or travelling camera to catch people as they move between sessions.
Designate one staff member to ask for feedback between sessions.
Set up a photo booth to attract happy attendees and then ask for feedback.
Have your MC ask attendees to fill in a feedback form before the closing speaker.
Plan to repurpose
Now that you have fantastic feedback it's time to plan how to repurpose it. The first use is to include attendee testimonials in your thank-you's to sponsors. Here are some other ideas:
Include in thank yous to speakers (our speaker search tool makes finding the perfect speaker easy. You can even find speakers who tell great stories!), MC, volunteers and staff.
Share on social media (remember to use your event hashtag).
Online and printed promotion for your next event.
Include on your website.
Pro tip: Short is typically better. Shorten long testimonials to nice, short sentences of 12 or fewer words.
Plan to promote
Now that you've collected the testimonials and repurposed them it's time to promote them. If you collected video, it's easy to stitch the clips together (keep each one short) into a collage promoting your event. A fast-paced, 90 second collection of raving fans can be a great addition to your website promoting the next event.
We are more than a speakers bureau
We believe that the keynote speaking industry has the impact to change the way people think, live, believe and do business. We feel blessed to work in an industry that helps transform people's lives for the better.
And we want to help make your next event the best one ever!
Enjoyed this article? Here are 3 more to help you design the perfect event:
5 Steps to the Perfect Celebrity Meet and Greet
Why work with a speakers bureau?
7 questions to ask when hiring your next keynote speaker