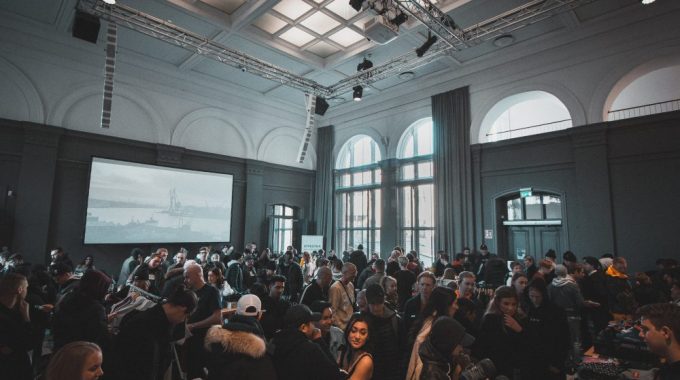 Creating Wow Factor: Three Ways to Make Your Event Surprising
Who doesn't love a surprise? 
Event planners, that's who! 
The truth is when event planners think "surprises", they're remembering horror stories when missed details or unplanned mistakes have caused convention disasters.
Planners make their money in precision; it's their job to think of everything and plan every meeting down to the last nuanced detail.
Surprise = wow factor!
So they tend to shy away from surprises. But in doing so, they are also missing out on the "wow factor" element for their events. Which is a big loss. We've all been to conferences that follow the same old, "opening statements, meetings, food, socializing, keynote and finish" program. 
And I think it's safe to say that everyone is getting a little tired of this scenario! Everyone is looking for the wow factor, and the truth is, most clients are these days as well. 
If you can keep your attendees guessing and keep them on their toes with a few unplanned, unscheduled events and surprises, they will be sure to remember your event and tell others all about it! 
Here are a few tips to inject some wow factor into your event:
Keep the agenda secret. 
This might not work for larger events, but for small to medium-sized events, keeping the schedule largely secret can generate a lot of buzz around your event and keep things interesting and fun all day. 
Choose a theme for your event, and reveal it in your social media, invitations, and schedules instead of the day's detailed itinerary. Tease the happenings of the day with clues and reveal the day in real-time. Your attendees will love the suspense and they won't be bored for a moment.
Go with the flow.
This requires some outside-of-the-box thinking—be open-minded in the planning stages and also on-the-day. I know this sounds near impossible, but if you set your mind to seeing opportunities for surprise, they will present themselves. This means being creative and a little bit adventurous. But people appreciate spontaneity, so if you see a chance to create a little bit of fun wow factor on the day, go for it! 
If, as the planner of the event, you don't foresee yourself having the time on the day, enlist one of your more creative staff to be on the lookout for opportunities to surprise.
Another amazing way to create some wow factor at your event is to hire a speaker who knows how to surprise and entertain. The Speaker Exchange can help with that! Shop our database of incredible speakers, and contact us for help finding just the right one.
Use your location creatively.
No one wants to leave the office only to show up at another set of offices. So get creative and surprising with your choice of venue. For example, you could rent a warehouse, a local theatre, or an art gallery, rather than the usual group of conference rooms. 
For extra wow factor, use the location in unique, creative ways. If you're in a theatre, you could stage a skit or have attendees perform some improv! Or go outside and use the area surrounding the venue to get attendees moving. Flex your creative muscles to maximize an unusual choice of venue.
Use food to shake up the mood!
Don't rely on the standard meeting fare. Your menu is the perfect place to spice things up with some surprising choices. Instead of chicken, pasta and rice, serve something fun like tapas or tacos, or bring in a food truck to surprise and delight your hungry attendees! It doesn't have to be expensive; healthier food with more variety is more sustaining and filling anyway, so you can afford to cut down on portion sizes and up the wow factor.
With a little bit of extra thought and creative brainstorming, you can create an event that surprises and has attendees looking forward to your next event.
Enjoyed this article? Here are three more that you might find helpful:
An event planning checklist that works.
27 event industry terms you need to know.
Five steps to a winning event team culture.