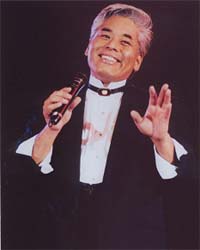 World Class Magician and Corporate Motivator
Fee Range:
5000-9999, 10000-19999, 20000-39999
An accomplished performer, Bob Higa has a Marketing & Business Administration education and has worked in sales, management, training and customer service for over 20 years. Bob combines a strong message pair with magic to enlighten his audience on current business issues. He believes that power lies in creating partnerships, forming knowledge and developing skills.