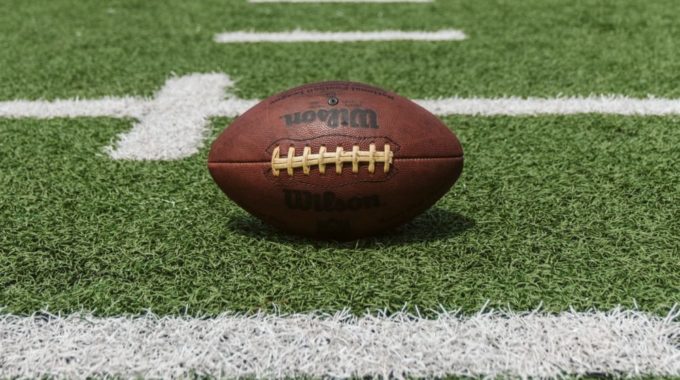 Bring the Super Bowl to Your Next Event: Book a Chiefs Motivational Speaker!
It's a big year for the Kansas City Chiefs! Why not keep that in mind as you plan your next conference—a motivational speaker with winning Super Bowl affiliations can make a big impact at your event.
Fifty-year comeback!
As any NFL fan knows, this year's Super Bowl matchup is going to be epic, for a bunch of reasons.
It's the first time the Kansas City Chiefs and the San Francisco 49ers have ever faced off in a Super Bowl match.
This year marks exactly 50 years since the last time the Chiefs have made it to the final. In 1970 they beat the Minnesota Vikings for their first-ever—and hopefully not last ever—Super Bowl win.
The 49ers haven't made it this far since 2012 when they were beaten by the Baltimore Ravens; before that, they won all five of their Super Bowl bids between 1981-1994.
If the 49ers win, they will tie the Pittsburgh Steelers and the New England Patriots for the most Super Bowl wins in history.
If the Chiefs win this Super Bowl, they will be breaking one of the longest dry spells for a team with a Lombardi Trophy, topped only by the New York Jets at 51 years.
The Chiefs are known for their offense, the 49ers for their defense. The Chiefs have topped 35 points in both of their playoff games; Chiefs quarterback Patrick Mahomes is the favorite to win MVP.
It's the final contest of the NFL's 100th season.
If this game comes down the wire, and it probably will, it's going to be a battle to the end, and both teams are proven to perform well in a pinch.
An amazing way to create some memories at your event is to hire a speaker who knows how to surprise and entertain. The Speaker Exchange has an extensive roster of motivational speakers who come from the sports world. Shop our database of incredible sports speakers, and contact us for help finding just the right one.
What a sports speaker can bring to your event.
Sports speakers are perfect for any event but are especially appropriate at work training events and seminars where teamwork is an essential element of success.
The right motivational speaker can inspire and lead by example. An individual who has excelled in their sport can speak as a true expert on topics such as learning skills, changing mindset, and learning lessons.
Joe Montana, Patrick Mahomes, and Amy Trask are just a few big sports names who have developed successful speaking careers by telling their unique stories.
There are so many talented sports speakers right here in Kansas City who work with us often!
Kansas City Chiefs, our home team.
Speaker Exchange is proud to call Kansas City home. Since we've been living and working in this city for so many years, we have formed some great relationships with a number of speakers who are part of the Chiefs organization. Such as:
With our Chiefs in the Super Bowl for the first time in 50 years, there's a lot of talk and media attention around the team. Bring some of that buzz to your event by booking one of these stars to be a motivational speaker.
We've spent years at the Speaker Exchange building relationships and making connections. If there is a speaker on your wishlist who isn't on ours, let us know and we will do everything within our power to make it happen.
Enjoyed this article? Here are three more you might like:
Creating wow factor: Three ways to make your event surprising.
An event planning checklist that works!