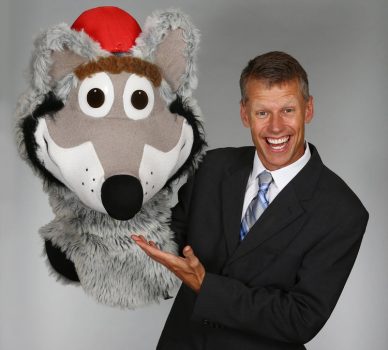 Dan is widely known as KC Wolf, the official mascot of the Kansas City Chiefs
Fee Range:
0-4999, 5000-9999, 10000-19999
Mascot – Dan has served as the KC Wolf (KC Chiefs Mascot) for 30 years
Speaker
Author
Family Man
*Fee ranges are presented as a guideline only. Speaker fees are subject to change without notice. For an exact quote, please contact your Speaker Exchange Agency representative.