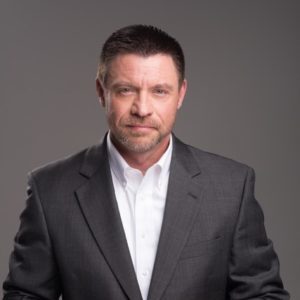 Kevin Brown
Kevin challenges people to show up every day and make a positive difference at work and in life!
Grew up in Michigan where his blue collar roots taught him the value of hard work and determination.

Helped grow a family business into an industry giant with revenues reaching 2 billion dollars

Career in franchising for 30 years.

On a mission to help people and organizations embrace a simply philosophy that will separate them from everyone else

Father of an autistic child and knows firsthand how the principles of true success reach beyond work and into your everyday life

Creative

Engaging

Relevant

Live Life with Optimism
Kevin's unconventional path to business and personal success has taught him that winning in business and in life requires anything but conventional thinking. He has been learning and earning since he was a teenager growing up on the streets of Muskegon, Michigan. His resume includes working in a funeral home, washing oil drums, selling household appliances door to door and buying a franchise at the age of seventeen.
With a "street-wise aptitude" and a "never quit attitude" he worked his way from the front lines in business to the executive boardroom of a company that is ranked in the top ten of all franchisors and #1 in their industry. For the past sixteen years he has been part of a leadership team that has grown a little known brand into an industry giant with annual revenues exceeding one billion dollars.
Kevin has overcome personal tragedy, self sabotage and a lack of resources to create a life that not only makes him proud, but inspires him to want to help others. He is passionate about helping people expand their vision, develop their
potential and grow their results. And, as the father of an autistic child he knows firsthand how the principles of true success reach beyond the boardroom and into the lives of real people facing the challenges of everyday life.
Kevin is the Assistant Vice President of Marketing for SERVPRO, an international franchise system with nearly 1700 franchise locations specializing in fire and water cleanup and restoration. In addition to his corporate responsibilities, he is a highly sought-after speaker that has entertained and inspired audiences for organizations that include Siemens, State Farm, Bristol-Myers Squibb, Delta Airlines and The Boy Scouts of America to name just a few.
Kevin challenges people to show up every day and make a positive difference at work and in life!
The Hero Effect™ Being your best when it matters the most!
Inspire and equip participants to show up every day and make a positive difference. At the heart of Kevin's message is a simple, yet powerful philosophy for life that drives every thought, every action and ultimately every result we achieve both personally and professionally. Your team will be motivated to reach beyond what is required and do something remarkable!
Key themes:
Heroes Help People…with NO STRINGS ATTACHED! They go "all in" every time they take the field. They understand that in business and in life it's always personal and never perfect. Heroes create strong connections and reach beyond the borders of transactional thinking to create transformational moments!
Heroes Create an Exceptional Experience: The HERO's calling card is pure excellence. It's about using their talents, gifts and abilities to their fullest potential and highest purpose. The HERO uses the best of who they are to serve more people, more often, in bigger and better ways. The HERO is committed to personal development and shows up better today than they were yesterday. Heroes build trust by serving others with an authentic passion that turns everyday moments into superhuman experiences. The HERO is driven to serve others and understands that the greatest rewards in life are determined by how well we take care of the people we live and do business with.
Heroes Take Responsibility: HEROES own the moments that matter! They are actively present and engaged and do not believe in random acts of kindness. The HERO is motivated instead by intentional acts of difference making. They live by a simple code; "bring your best stuff to the present moment and pour it into the lives of others." They understand that before you can lead anyone else, you must first be able to lead yourself. The HERO owns their attitude, their actions and their results. They are committed to the best possible outcome in every situation regardless of circumstances or events beyond their control. The HERO leads by example and knows that true success is found in the power of simple choices.
Heroes Live and Work with Optimism: HEROES see the world differently. For them, it's not about positive thinking, it's about perspective. Looking through the lens of optimism gives the HERO supernatural vision. They see what others cannot. They see opportunities instead of obstacles – possibilities instead of problems. When things go wrong…and they will, optimism is what helps the HERO turn life's messes into a masterpiece.
This program is designed to help participants:
Achieve greater results by eliminating "ordinary" thinking and mastering the habit of excellence.

Own the moments that matter (and they all matter) by taking responsibility for their attitude, their actions and their results.

Create meaningful relationships and deliver an extraordinary experience for every "customer" at work and at home.
The HERO Effect: Creating a Culture of Heroes at Every Level (Leadership)
In this presentation, Kevin takes his most requested program and focuses The HERO Effect principles on leadership. Kevin has a simple philosophy when it comes to leadership. He believes that you are "a leader of one or a leader of none." He believes that leadership begins with mastering self along with the daily habits required to become world class leaders, mentors and coaches to the teams we live and do business with. The foundation of this program can be summed up in one powerful idea…we reproduce what we are!
The role of leadership in an organization is to create an environment where people can be the best version of themselves. That is what serves a brand well and stands out in a crowded marketplace.
Key themes:
HERO Leaders create a winning CULTURE: The HERO Leader is masterful in building a powerful, engaging and focused culture of excellence. Leading by example the HERO Leader drives organizational priorities and is responsible for setting the tone and drawing people into the vision. They move beyond the idea of a mission statement and develop an organizational obsession. Something bigger that attracts people and inspires them to show with their best stuff when it matters the most. This is the essence of brand building. A brand is nothing more than an outward expression of an inner condition. The HERO Leader is responsible for developing and nurturing the inner condition.
HERO Leaders leap into ACTION: Nothing is more detrimental to an organization than the inability to take action on the most important next step to move the organization forward. Many organizations PLAN themselves to death and never take the right ACTION to move ideas and initiatives to the next level. Planning and preparation are important, but it should have a beginning and an end so that ACTION can begin. What happens when organizations fail to ACT? There is confusion and a lack of confidence at the employee level. When people are confused they often do nothing except the minimum required to get by. HERO Leaders clear the clutter and simply the process of distilling the most important priorities for the team. They are master communicators and have the unique ability to help people see and understand their value to the team.
HERO Leaders are PASSIONATE: One of the great qualities of a HERO Leader is their ability to inspire high performance. They have a high degree of confidence and passion for what they do and for the people they serve. Their enthusiasm pours out in their words, their tonality and their intentions when dealing with others. HERO Leaders are the ones people want to work and do business with. They have that little something extra that draws you in and leaves you wanting more.
HERO Leaders are ENCOURAGERS: They are wired to build people up. They take a personal interest in the people on the team. They know them and help them move from where they are to someplace better at work and in life. HERO leaders motivate and inspire people with their words and have a genuine concern for the whole person not just the employee that comes to work everyday. They demonstrate empathy, compassion and a true sense of gratitude for the talents, gifts and abilities that each teammate brings to the organization.
This program is designed to help participants:
Create an environment where people are inspired to be the best version of themselves and deliver world class performance to the people they serve.

Develop a team of people that are committed, focused and on fire for the brand they are helping to build.

Design and deliver an organizational obsession statement that drives high performance and a world class customer experience.
In his signature style, Kevin uses real life stories and examples combined with rich content and humor to drive home the key HERO Effect principles and ideas. This program delivers actionable ideas that every leader can implement immediately to begin creating a culture of excellence at every level in their organization.