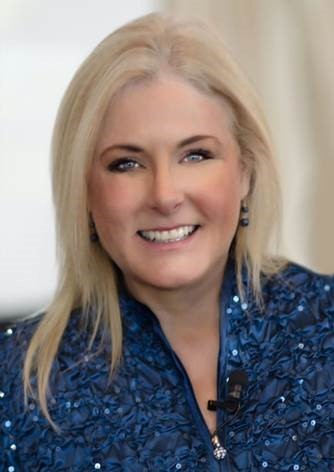 Mary Kelly
Leadership expert specializing in the fields of leadership, productivity, communication, and business profit growth
Internationally renowned author and speaker in the fields of leadership, productivity, communication and business to improve profit growth.

Author of many books, including award winning and best selling Master Your World, 15 Ways to Grow Your Business in any Economy, and Money Smart; 360 Degrees of Leadership, Stop the Barking, and In Case of Emergency Break Glass.

Published in 100's of magazines, newspapers and journals worldwide.

In her 21 years as a Naval Military Officer (retiring as a Commander), she trained over 40,000 military civilians and personnel.

Just named number 12 in the world of top economists
Mary Kelly, PhD, CSP, CDR, Us Navy (Ret) is an internationally known economist and leadership expert specializing in the fields of leadership, productivity, communication, and business profit growth. She is the CEO of Productive Leaders, with sites in Dallas Texas and Denver Colorado.
Mary has been quoted in hundreds of periodicals including Forbes, Money Magazine, Entrepreneur, the Wall Street Journal, and dozens of business journals. Mary is a member of MENSA, and has received several accolades; Air Force Academy Instructor of the Year, National Speakers Association-Colorado Member of the Year, and the Navy League Leadership Award.
She is the author of 11 books, including award winning and best selling Master Your World, 15 Ways to Grow Your Business in any Economy, and Money Smart; 360 Degrees of Leadership, Stop the Barking, Why Leaders Fail and the 7 Prescriptions for Success, and In Case of Emergency Break Glass.
A former university business and economics professor, Mary combines theory and practicality. With extensive experience in human resources, finance, insurance, organizational leadership, strategic planning, and project development, she focuses on building successful strategies for business leaders at all levels of an organization.
Mary holds a Bachelors degree in History from the United States Naval Academy, a Masters in Economics from the University of Oklahoma and in History from the University of Hawaii, and a PhD in Economics from Greenwich University. Mary lives in Monument, Colorado and enjoys skiing, kayaking, time outside with her dogs, and philanthropic activities.
Change Management: Survive and Thrive in the New Economy
Change is fun for some people, but miserable for others. Personality type, job position, seniority, and past experiences all determine how different people react to the idea of changing the way they conduct business. Understanding how people will react and addressing their concerns in advance of implementation can determine the success or failure of the new process.
Change management is a critical part of any organization that leads, manages, or enables people to accept and embrace new processes, technologies, systems, structures and values. This fun and interactive experience explores how health care professionals can maximize new opportunities and help others understand the change process.
The intent of effective change management is to:
Address the concerns and barriers of the people who will need to adopt the new methods.

Address the concerns and trepidation of the supporting roles.

Overcome the uncertainty obstacles that impede necessary change to achieve greater effectiveness.

Ensure that everyone in the organization is ready, willing, and able to perform his or her role in the new environment.
Outcomes: Through this entertaining and interactive session focusing on leadership at all levels, we increase productivity. Participants learn how to enact change, how to explain why the change is being implemented, how it is going to benefit them, and why adapting to the new system is in their best self-interest. We overcome ambiguities, barriers, resistance, and reluctance to change behavior and methodologies.
Why Leaders Fail and the 7 Prescriptions for Success
Thousands of leadership programs tell you how to be a great leader. Far fewer delve deeper into the surprisingly common mistakes supervisors, managers, and even CEOs unknowingly make that derail their team's effectiveness and productivity. Using real scenarios and examples collected through their combined years of leadership and management expertise, Mary Kelly and Peter Stark examined data from over 100,000 employee surveys to pinpoint the 7 most common reasons some managers fail while others are so successful. Whether in your first year of management or your 30th, Why Leaders Fail shows participants hidden pitfalls and how to avoid them. The program also outlines specific actions that ensure success. Based on the book of the same title, this content-rich, data-based program is also entertaining and full of actions that participants can use to further develop their leadership skills, outcomes, and organizational morale.
Gain insight into behaviors that may be sabotaging the loyalty of your direct reports.

Understand why your top talent may not be performing up to their potential.

Gain tools to help you align team goals with the organizational mission.

Gain awareness of how you are perceived by your direct reports, peers, and supervisors.

49 actionable prescriptions for success.

Free access to a personalized leadership assessment to identify your leadership strengths and weaknesses.
Master Your World: 10 Executive Strategies to Improve Productivity, Profits, and Communication
Leadership is creating a vision as well as executing the strategy. Leadership is also why people, and companies, succeed or fail. Some people believe leadership is limited to the people at the top, but real leadership happens at all levels in every organization. True leaders strategically plan and implement long-term programs to take advantage of talent and increase morale throughout the organization.
Everyone benefits when leaders apply three core techniques, and then refine them with seven critical applications. Engaging and immediately applicable, this inspirational program is packed with templates and tools so leaders can achieve optimal results.
Learning Outcomes:
Learn what most employees are not getting from their leaders and managers that they need to be more effective.

Implement actionable items to create cohesive teamwork and better engage those around you.

Improve personal and professional productivity with less stress.

Discover how to best use your networks and relationships to further your influence and your business.

Find the keys to being happier and more productive at work (and at home) by applying the Master Your World techniques.
360° of Leadership – Steering Around the Icebergs: Navigating the World of Leadership
Great leadership is an upside down pyramid. You as the leader are there to support the people working for you. Great leaders build effective teams and remind managers and leaders to communicate, develop employees, listen, and strategize for optimal results.
Learning Outcomes:
What to consider as you assume a new role with new responsibilities

How to communicate effectively with your diverse workforce

What most employees wish their leaders knew

Ways to use the strengths of your workplace demographics

How to motivate employees even without a budget
The military asks employees to sleep at work. You probably don't expect your people to work for several weeks without a day off. Learn the secrets of leadership and motivation from a 21-year Navy veteran who lead multi-cultural teams all over the world in this thought-provoking, action-packed session. Designed for teambuilding, experienced managers, and senior management.
15 WAYS TO GROW YOUR BUSINESS IN EVERY ECONOMY
You are wonderful with clients, you understand what you need to do to stay current in your field, and you have a great staff, but running a business is tough.
Wouldn't it be great to prosper all the time? Would you like to grow your business regardless of the economy? Do you want to be recession-proof?
In this fast-paced, dynamic, and fun session, renowned economist, speaker and leadership expert Mary C. Kelly, PhD covers 15 ways to assist business owners in more effective marketing, enhanced productivity, and achieving greater profits all the time. Mary would love to help you grow your business!
Learn how to put together a dynamite, well-organized business plan that defines your business strategy with Mary's easy-to-use, fill-in-the-blank templates

Discover how to use your business relationships to further your business with a structured referral system

Be able to track the strengths and weaknesses of your teams to best assign tasks, align goals, and achieve optimal outcomes

Implement actionable items to create cohesive teamwork, improve personal and professional productivity, and better engage those around you using a daily tracking tool

And 11 other actions that grow your business
LEADING TEAMS: 10 MILITARY SECRETS FOR BUILDING EFFECTIVE AND PRODUCTIVE TEAMS
Getting people to work together is challenging. Office tension, competition, gossip, personal agendas and pettiness reduce morale and productivity.
Do you ever wonder how the military recruits people from diverse environments and coalesces them into cooperative, fighting teams?
Find out how you can use military approaches to enhance communication and teamwork, develop integration, and facilitate a positive work environment. In this workshop you can expect to learn:
Ways to be more productive in less time

Ways to work together to accomplish more

How to communicate clearly among all levels

How to set and exceed expectations

Ways to conquer the obstacles that create barriers to effective teamwork

To use the strengths of people you work with despite cross generational gaps
The military forges cohesive teams and develops leaders, and you can too!
"Engaging, credible, and inspiring. These are not words I would usually associate with an economist. However, these characteristics—and more—are what you get with Mary Kelly. Her military background punctuates her presentation with crisp confidence. Her economic experience assured that her topic was  timely and on point. And her charm and easy smile quickly turned her into an audience favorite.
Having produced nearly 20 economic conferences over the years, I believe I have worked with many of the economic speakers on the circuit. So to help find a fresh face, I turned to Brittanny Kreutzer, of the Speaker Exchange, to locate a new presenters that our audience had not heard before. With her typical enthusiasm and tenacity, Brittanny jumped in and soon connected me to Mary Kelly.
I was very happy to meet and work with Mary Kelly during a presentation to client CEOs and CFOs. I was pleased enough to bring Mary Kelly back to present at another conference—with an even larger audience.
Simply put: Mary Kelly delivered!"
— Catalyst Corporate Federal Credit Union