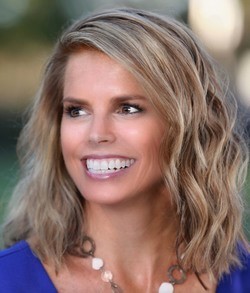 Dr. Elizabeth Lombardo is on a mission to free people from their inner critic to create the health, wealth and happiness they crave
Fee Range:
10000-19999, 20000-39999
Authority on Happiness, Success, Leadership, Goal-setting, Peak Performance, and Personal and Professional Growth
Holds a Masters in Physical Therapy, a PhD in Clinical Psychology, specializing in human interaction and interpersonal dynamics
America's most interviewed celebrity psychologist with over 100 national media interviews including Today Show, Good Morning America, Dr. Oz, Fox Business News, Wall Street Journal, Forbes
Fortune 50 'fan favorite', trusted by some of the world's biggest companies including Coca-Cola, Deloitte, LexisNexis, SHRM, Oppenheimer Funds & Westinghouse; 2x TEDx presenter
Best-Selling Author of A Happy You: Your Ultimate Prescription for Happiness & Better Than Perfect: 7 Strategies to Crush Your Inner Critic and Create a Life You Love, & From Entitlement to Intention: Raising Purpose Driven Children
*Fee ranges are presented as a guideline only. Speaker fees are subject to change without notice. For an exact quote, please contact your Speaker Exchange Agency representative.