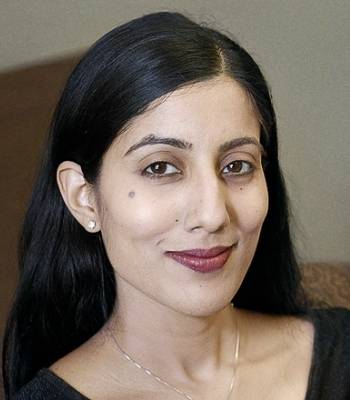 Widen Your Social Universe
Tanya Menon speaks, writes and consults on collaboration. Her research focuses on how people think about their relationships and the habits that allow them to build positive connections with other people. She has taught tens of thousands and MBA students and executives for over two decades in some of the top business schools worldwide and has consulted and given keynotes for numerous Fortune 500 companies.
Organizational Psychologist and Professor of Management and HR at Fisher College of Business, Ohio State University
Author of Stop Spending, Start Managing: Strategies to transform wasteful habits (2016,Harvard Business Review Press)
Her Ted talk reached over 1.8 Million views and was named top 7 TED talks of 2018 by entrepreneur.com, and one of TED.com's most popular talks of 2018.
Tanya is a research expert that helps attendees focus on influence, persuasion, and negotiation to improve internal (team members) and external (clients/customers) communications.
She provides the "how to" on collaboration: getting people to think about the design of their teams, including issues of diversity and ensuring synergies to get the most value from teammates.
Tanya's presentation provides value with networking and innovation: how networks within organizations can either create barriers or facilitate opportunities/solutions/innovation.