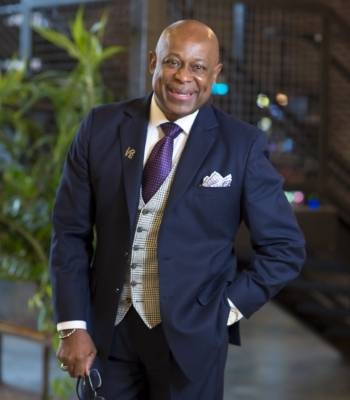 Fee Range:
Contact Us for Quote
Dr. James Smith, Jr. has authored three books with The No Excuse Guide to Success: No Matter What Your Boss or Life Throws at You book earning an NAACP Image Award nomination. He has also co-authored three book projects including A Collective Breath: Stories of Being Black in America and Visions of Change.
Through workshops, keynotes and coaching, Dr. James helps others remove self-created and/or organizational barriers in the areas of leadership, authenticity, diversity and inclusion, presentation skills and personal power; authenticity diversity and inclusion and personal power are the topics he's asked to speak on the most.
Dr. James teaches at the following universities: Rutgers University, Temple University Fox School of Business and Rushford Business School.