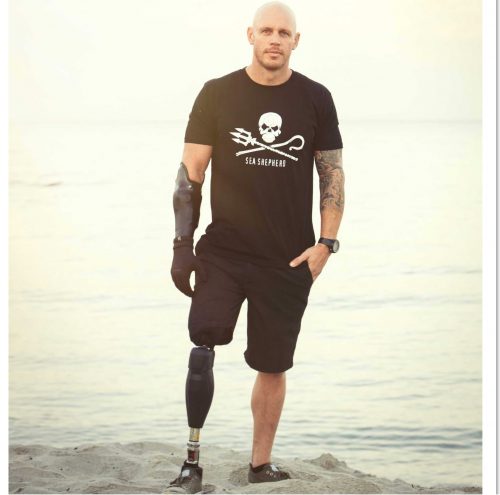 Paul de Gelder had only 2 things he was deathly afraid of – Sharks and public speaking – now he makes a living through both.
A troubled youth kicked out of home at 17.
Left home town and became a rapper – opened for Snoop Dogg in 1998.
Joined the Australian Army Airborne Unit then applied and passed arduous Navy Clearance Diver selection course.
Attack by a Bull Shark whilst conducting Counter terrorism trails in Sydney harbour in 2009 and lost 2 limbs. Returned to work after 6 months and instructed Navy Divers for 3 years eventually moving into speaking and documentary hosting.
Published his book No Time For Fear with Penguin Publishing.
Now under contract with Discovery channel Paul lives in LA and travels the world speaking and hosting America's most viewed week of network programming, Shark Week.