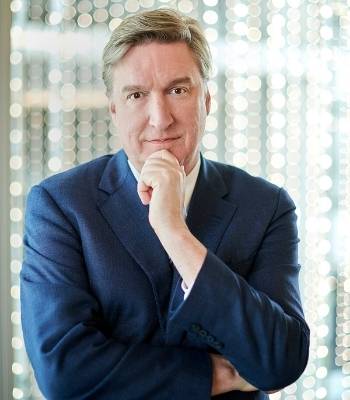 Shares his technological vision for solving many of our global challenges
Fee Range:
10000-19999, 20000-39999
Futurist, technologist, founder of several high-tech companies; 25 years as a successful tech entrepreneur with multiple IPOs and successful exits
CEO and Publisher of Gigaom, one of the world's leading technology research companies; obtained or has pending numerous patents in disciplines as varied as crowdsourcing, content creation, and psychographics
Expert on artificial Intelligence, blockchain and the transformative effect of technology on the workplace
Author of "Infinite Progress: How Technology Will End Ignorance, Disease, Hunger, Poverty, and War" (2013) & "The Fourth Age: Smart Robots, Conscious Computers, and the Future of Humanity" (2018)
Served on both public and private boards of directors; founded several non-profit organizations; Graduated Magna Cum Laude from Rice University with a degree in Honors Economics
*Fee ranges are presented as a guideline only. Speaker fees are subject to change without notice. For an exact quote, please contact your Speaker Exchange Agency representative.