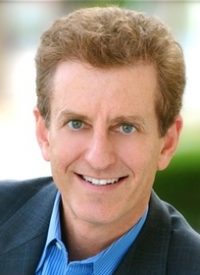 Puts global politics and financial markets into perspective
Todd Buchholz, is a former top White House economic adviser, winner of Harvard's annual teaching prize, and was named one of the "Top Speakers for the Twenty-First Century" by Successful Meetings magazine.

Todd's commentaries frequently appear on PBS, Fox, NPR, and in TIME magazine, The New York Times, and The Wall Street Journal.

His books have been translated into a dozen languages. Todd has:

Delivered keynotes to numerous firms and trade associations in the real estate, energy, and construction sectors, including the Urban Land Institute, Hilton Hotels, Exxon, and Akzo Nobel's Building & Construction division.

Advised the White House and Congress on policy towards cable television and the Internet, and has delivered keynotes to telecommunications firms. He has also testified as an expert witness on cable matters.

Todd's forecasts on real estate, energy prices, and Federal Reserve interest rate policy have been praised by major media. In April 2014, when the price of oil was over $100, Todd forecast on Maria Bartiromo's television show that oil prices would fall to $50 a barrel.