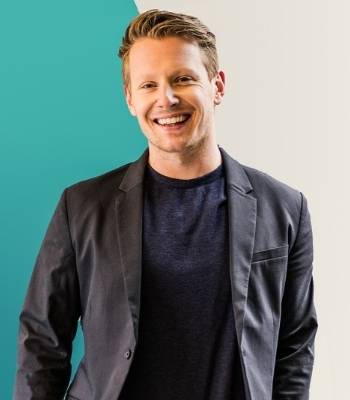 Eric Termuende dispels generational groupings to re-humanize and gain more out of the workforce
Fee Range:
10000-19999, 20000-39999
Eric Termuende is helping leaders build incredible teams and tomorrow's greatest places to work. His one-degree shift methodology enables leaders to build trust, remove friction, and create a culture of experimentation. His keynotes have been delivered hundreds of times to organizations including IBM, The Nuclear Regulatory Commission, Zoom, TD, BMO and The Council of Supply Chain Management Professionals. Eric is a perfect conference opener who kickstarts the day, unites the audience, and leaves attendees with memorable stories, and a refreshingly unique take on leadership, culture, and the future of work.
*Fee ranges are presented as a guideline only. Speaker fees are subject to change without notice. For an exact quote, please contact your Speaker Exchange Agency representative.