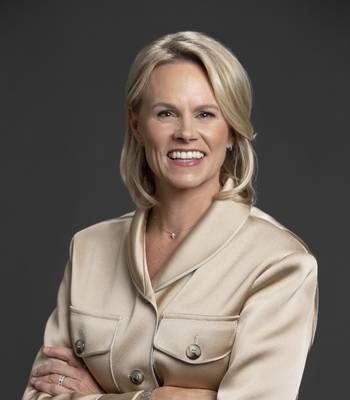 One of the first female sports agents, Author
Fee Range:
20000-39999, 40000-74999
Molly Fletcher is a trailblazer in every sense of the word. Hailed as "the female Jerry Maguire," she made a name for herself as one of the first female sports agents and represented hundreds of sports biggest stars
Recognized as a World's Top 50 keynote speaker, Molly shares the unconventional techniques she used to thrive in her former career as a top sports agent and now as a successful entrepreneur and thought leader
Author of five books, including: The Energy Clock, Fearless At Work, and A Winner's Guide to Negotiating."
Molly's TED Talk "Secrets of a Champion Mindset" has racked up more than one million views and she recently launched her first on-demand course "Up Your Game."
Her company Game Changer Performance Group helps clients unlock peak performance through training experiences on Energy, Negotiation and High Impact
Molly's passion is to give people the tools to unlock your drive and up your game
Host of the popular podcast, Game Changers with Molly Fletcher
*Fee ranges are presented as a guideline only. Speaker fees are subject to change without notice. For an exact quote, please contact your Speaker Exchange Agency representative.