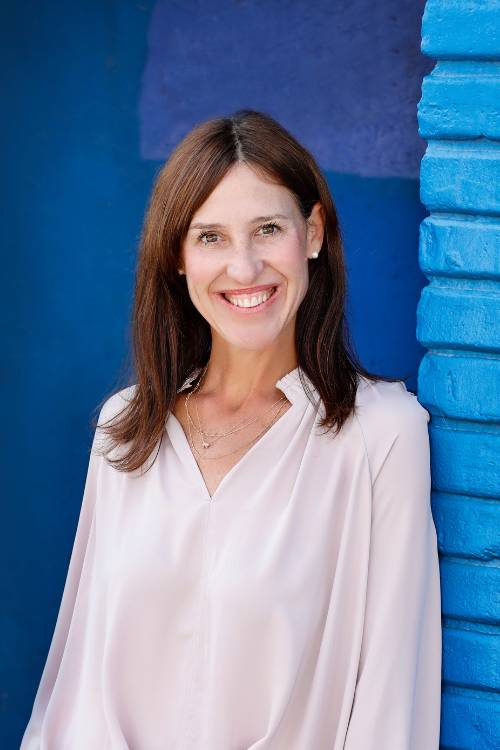 Phone: 913-645-4787
volker@speakerexchangeagency.com
Lyndy Volker joins The Speaker Exchange with a background in the medical field. Lyndy's experience and love for working hands-on with patient's transitions into the speaking industry seamlessly. Not only did Lyndy work with patients in cardiac rehab, but also she had the opportunity to work in a research capacity at St. Luke's hospital.  Lyndy thrived working with the patients, doctors, physicists, nurses, study coordinators and researchers all over the country.  Lyndy had the opportunity to travel to many conferences, promoting the latest technology in cardiac imaging.  After spending several years home raising her three boys, Lyndy is excited to transition into a job that centers around people and sharing information, inspiration and motivation. Lyndy loves being engaged in people's lives and is a natural people connector. She is known for her attention to detail, calm demeanor, and natural ability to listen to and connect with others.
Lyndy grew up in Wichita Kansas and went to the University of Oklahoma where she graduated with a Bachelor's degree in Health and Sport Science.  She then went on to graduate school at the University of Kansas to complete her Masters in Science in Education. Lyndy currently lives in Leawood, KS with her husband Kristopher, and three sons, William, Samuel, and Edward.
Get to know Lyndy Volker…
Why do you love the speaking industry?  I love how a speaker unknown to you can draw you in and make an impact on your life.
What's your favorite drink?  Diet vanilla coke from Sonic (espeically at happy hour).
What's your favorite quote?  I have 2 favorites:Faith is being sure of what we hope for and certain of what we do not see.  Hebrews 11:1 and "You've got to dance like there's nobody watching, Love like you'll never be hurt, Sing like there's nobody listening, And live like it's heaven on earth."   William W. Purkey
What's your favorite vacation destination?  The Broadmoor Resort in Colorado Springs.  This place brings so many wonderful memories growing up and now memories I am able to make with my husband and children.   It is an incredible place.  Kauai may be tied with this as it is a magical place and I love the sun!!
What kind of music do you like?  I really like all kinds.  I like anything from country to rap.  Any music I can dance to probably is my favorite.
Tell us about your pets:  Only fish at our house.  Maybe in 5 years when my boys are older we will get a dog, but I can't take care of anything else.
If you didn't work at SEA, what would you do?  I have always stayed at home since my children were born.  I am thankful to be able to do this so I would probably conitnue to do that until they are all in school.  Then perhaps something in the medical field.
What's your favorite thing to-do on the weekend?  I love to spend time with my husband and 3 boys.  Life goes by fast and gets very busy so it is nice when we can do fun things as a family.  I love to get together with friends and family too………..love to have parties.
What's your favorite type of candy?  Peanut M&Ms.  Sadly my son has a peanut allergy so I can only have these when I am not around him which is very rare.
Do you have any wisdom to share?  Believe in yourself.  There is only one you!
What's your favorite movie?  Any movie I have watched over 50 times.  My husband will come in and I will be watching Girls Just Want To Have Fun and he quickly leaves the room.
If you could go back to talk to your 13 year-old self, what would you tell yourself?  It is okay to go against the rules sometimes.  I had my fun don't get me wrong, but always played it safe.  I could have been a little more risky.
What are you grateful for?  Religion, family, and friends.  They have all always been at the center of my life.
What do most people not know about you?  I Love Prince Harry.  My husband knows it would be a close race between the two of them……I am not kidding on this one.
What is your favorite sports team?  Oklahoma Sooners.  I will always love college sports and the Sooners will always be on top.
What is your favorite holiday?  Christmas is my favorite holiday.  The kids love to help decorate the house and prepare for Christmas. Christmas Eve and morning have always been so special.  I love spending time with family.  Being a mom has made it that much more special………….to see the magic in my children's faces during this season is beyond words.