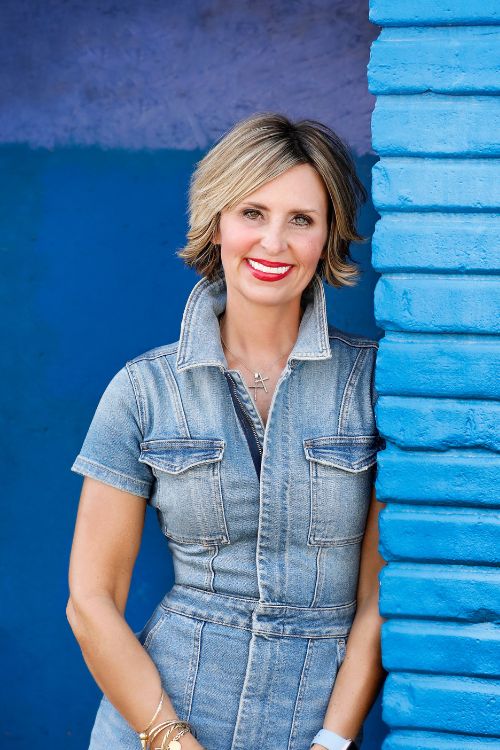 Phone: 405-204-3126
homsey@speakerexchangeagency.com
Julie Homsey comes to The Speaker Exchange Agency with a 23 year sales and customer service background in the speaking industry.  As an adolescent she was first introduced to the world of speakers by her father on a five-hour road trip from Oklahoma City, OK to Overland Park, KS.  On this fateful ride, her father played various "motivational" cassette tapes, his favorite being Mary Feeley. At the time Julie rolled her eyes and attempted to tune him out; however, her father's contagious laugh and interest in these motivational speakers intrigued her.  Little did she know she would spend her career working in the industry.  She was hired out of college by Bill and Nancy Lauterbach where she learned the business of booking speakers, helping clients, and her passion for the industry developed. After a few years of booking speakers, she took a short break to help her brother with a start-up business in the golf industry, but she was not gone long.  Due to Julie's overwhelming love for the speaking industry, she quickly returned and has never looked back.  Julie has won numerous customer service and sales awards during her career.  In December 2011 she started her own agency, The Speaker Exchange Agency, LLC and then in early 2012 partnered with her good friend and past colleague, Brittanny Kreutzer. She is known for her dedication, quick response time, passion, and commitment to her speakers and clients. She finds joy in helping clients and speakers connect, which in turn helps change lives. Julie feels blessed to work with an awesome team and is grateful for the many people she partners with daily.
Julie graduated from the University of Oklahoma with a Bachelor of Business Administration with an emphasis in management and marketing.  She lives in Overland Park, KS with her husband Chad, two sons Hank and Charlie, her twin daughters Ava and Reese and her Cockapoo, Ralphie.
Get to know Julie Homsey…
Why do you love the speaking industry? There are so many things I love about this industry! =) But I really enjoy finding the perfect "match" for a client's need.  I love when a speaker knocks it out of the park and the meeting planner is given kudos for doing a great job of finding someone perfect for their event!
What's your favorite drink? Diet Dr. Pepper! My grandfather purchased a 7-Up/Dr. Pepper company in 1948. It is one of the few independently owned plants in the country. Today my family still owns and operates the bottling plant.  I think my kids had their first taste of Dr. Pepper at the age of one. Probably not healthy but my grandfather's business has been very good to our family and we are very grateful.  Pepper juice is always ok in our family! =)
What's your favorite quote? Boomer Sooner! Actually, I don't think that is a quote. =)  If you want to build a ship, don't drum up the men to gather wood, divide the work and give orders. Instead, teach them to yearn for the vast and endless sea.
-Antoine de Saint-Exupery
What's your favorite vacation destination? Well, I love Watercolor (but any beach where I am with my family and friends is perfect!) We have the best time playing at the beach, riding bikes, eating great food and being in the sunshine. We also love going to the lake. Everyone in my family loves our time at Big Cedar Lodge
What kind of music do you like? I would say I am very eclectic in my music taste…right now if you saw my most recent playlist on my iphone you would see the following: BJ Thomas, Waylon Jennings, Jerry Butler, Van Morrison, The Marshall Tucker Band, Fleetwood Mac, The Allman Brothers Band, and a lot of Christmas music.
Tell us about your pets: I have been blessed with two sweet and loving Cockapoos. Brewster Baker (anyone know who he is named after or the movie?!? It is my husband's favorite all time movie….) was our first cockapoo. He passed away recently but was beloved by all in our family. Ralphie is our sweet 4 year old cockapoo. You may have heard him when I am on the phone with you.  These sweet boys have always loved giving kisses, eating anything my kids will give him (our groomer recently found mac-n-cheese in their fur..made me laugh!), sleeping at the bottom of our bed and pretending they are human. =)
If you didn't work at SEA, what would you do? That is a tough question. I have done this for so long and am so blessed to be in the industry I really can't image not doing this. If I won the lottery I would still do what I am doing but if I had to pick something else I would say taking care of my kiddos.  =) Someday when they are on the PGA tour I will be in the galley watching them and cheering them on.  I might also consider being a professional craps player or owning a bagel shop… =)
What's your favorite thing to-do on the weekend? I just love to be with my family on the weekend. We love to go to the gym, play outside, go to Church and my husband and I always enjoy dinner out together for a "date" night.
What's your favorite type of candy? Hershey chocolate eggs with the hard shells. They only come out at Easter and I spend a flat out fortune on them. One year I ate so many I had to go to the ER because my stomach was killing me…lesson learned never eat too much chocolate!
Do you have any wisdom to share? Smile, be gracious, say thank you and pay your bills.
What's your favorite movie? That is a tough question so I am going to give a few answers…Gladiator, Father of the Bride and Fried Green Tomatoes…love them all!
If you could go back to talk to your 13 year-old self, what would you tell yourself?  Chill out! It is going to all work out! I always had to make straight A's. I worked really hard to do that and it was really stressful!
What are you grateful for? My husband, my children Hank, Charlie, Ava and Reese, my parents/in-laws, siblings, extended family, dog, my friends, the people I work with and our good health. In the end it is about family, friends and health.
What do most people not know about you? I have one green eye and one brown eye.
What is your favorite sports team? The Oklahoma Sooners! I also enjoy the Kansas City Chiefs, The Kansas City Royals and the Oklahoma City Thunder
What is your favorite holiday? I really love 4th of July, Thanksgiving and Christmas.  I love the 4th of July because my extended family always gets together! We love to go to the beach or have a pool party at my aunt's house in Oklahoma City. It is so fun to relax, catch up, play games/cards and eat great food! Very laid back and fun!