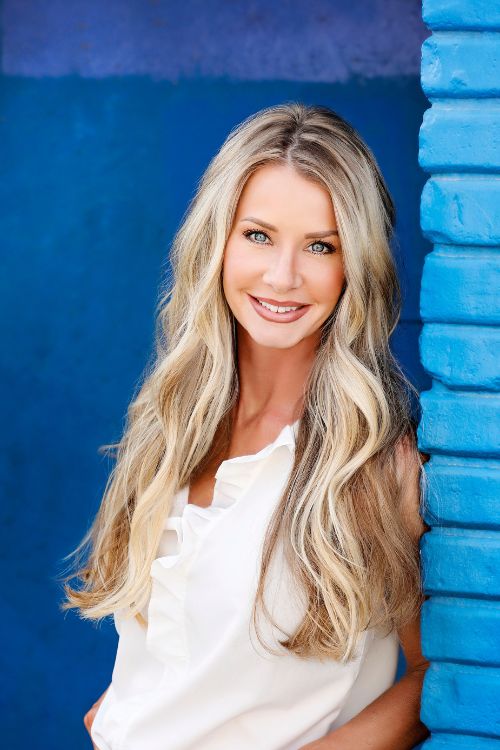 Phone: 913-905-9435
rank@speakerexchangeagency.com
Deia Starr Rank has been working speakers, trainers and facilitators since 1999. She believes that every opportunity, if your eyes and heart are open, can be a nugget of personal growth and this is why she has absorbed her professional career in the training and speaking industry.
Her experience encompasses a vast arena of what it takes to make a keynote or training day spectacular! Curriculum project management, working with clients to identify needs, processes management, coordinating speaker schedules, front-of-the-room speaker coaching, operations management and speaker recruitment are just a few areas that Deia has extensive experience.
She believes that a successful outcome starts with exploratory questions,  effective communication, a trusting partnership and over-the-top follow through that exceeds expectations. Purposeful attention in these areas accomplishes the goal of a successful event!
Colleagues and clients will describe Deia as having a "fiery focus, determined drive to accomplish, abundant industry knowledge and simply a go-getter". Her energy is contagious and her passion insurmountable!
Deia graduated from Kansas State University with a B.S. in Human Development and Family Studies and a secondary degree in Gerontology. She is surrounded by her fabulous family that is the true core to her success!
Get to know Deia Starr Rank…
Why do you love the speaking industry?   There is something very energizing about identifying a clients' needs, finding the perfect match of talent/expertise and creating a solution. Being a part of inspiring and changing lives is pretty cool stuff!
What's your favorite drink?  Water because we have to… and coffee because it's the best vehicle for my creamer addiction. And whenever appropriate, I'll never turn down a glass of Cabernet.
What's your favorite quote? So many great ones!!! A few of my favorites…
"You can have everything in life that you want if you will just help enough people get what they want" Zig Ziglar
"If you laugh, you think, and you cry, that's a full day. That's a heck of a day. You do that seven days a week, you're going to have something special" Jimmy Valvano
"Live life by design not default" (not sure where that one came from??)
"Don't wish is was easier, wish you were better"    Jim Rohn
What's your favorite vacation destination? Anywhere in the mountains!
What kind of music do you like? Better asked…what do I not like? I love all kinds of genres! My ipod is packed with over 40,000 songs and growing. You'll find anything from Boney James, Wynonna Judd and Ozzy Osbourne to Sam Hunt, Boyce Avenue and Demi Lovato. Music is always playing in my space!
Tell us about your pets:  A 75lb Bernedoodle lives with us. I didn't want a huge dog that shed, husband didn't want a small foofy dog, so we end up with a large beast that doesn't shed.
If you didn't work at SEA, what would you do?  Something in the training and speaking industry. There really is no better profession to fulfill your lifelong learning passion.
What's your favorite thing to-do on the weekend? Staying home and hanging with my family. As crazy as it sounds, I love cooking a great meal and cleaning my house.
What's your favorite type of candy? Chocolate…is there any other kind of candy?
Do you have any wisdom to share?  Learn from every experience you are given and try your best to live life in the moment. As years go by, I learn that the clock really does speed up so enjoy your moments…all of them!
What's your favorite movie?  Although I don't watch a lot of movies, I love how a great movie can take you away and you don't realize you've been gone! As long as it has a perfect ending…I love it!
If you could go back to talk to your 13 year-old self, what would you tell yourself? It REALLY does get better.
What are you grateful for? The gift of life, an amazing family that I've been blessed to spend it with and good health.
What do most people not know about you? Glitter freaks me out and we own a longhorn ranch.
What is your favorite sports team? Any team my little athletes are playing on, KU basketball, KSU football, Kansas City Chiefs and KC Royals, Cowbowy and Seattle Seahawks!
What is your favorite holiday?  Christmas! There is something truly magical for me about this time of year. Snow, jingle bells, ice skating, holiday lights, decorations, making and buying special gifts…I love it all! Oh, and I can't forget to mention I love baking (and eating) all of my holiday favorites while belting out a little "Sleigh Ride" by Johnny Mathis while doing so.