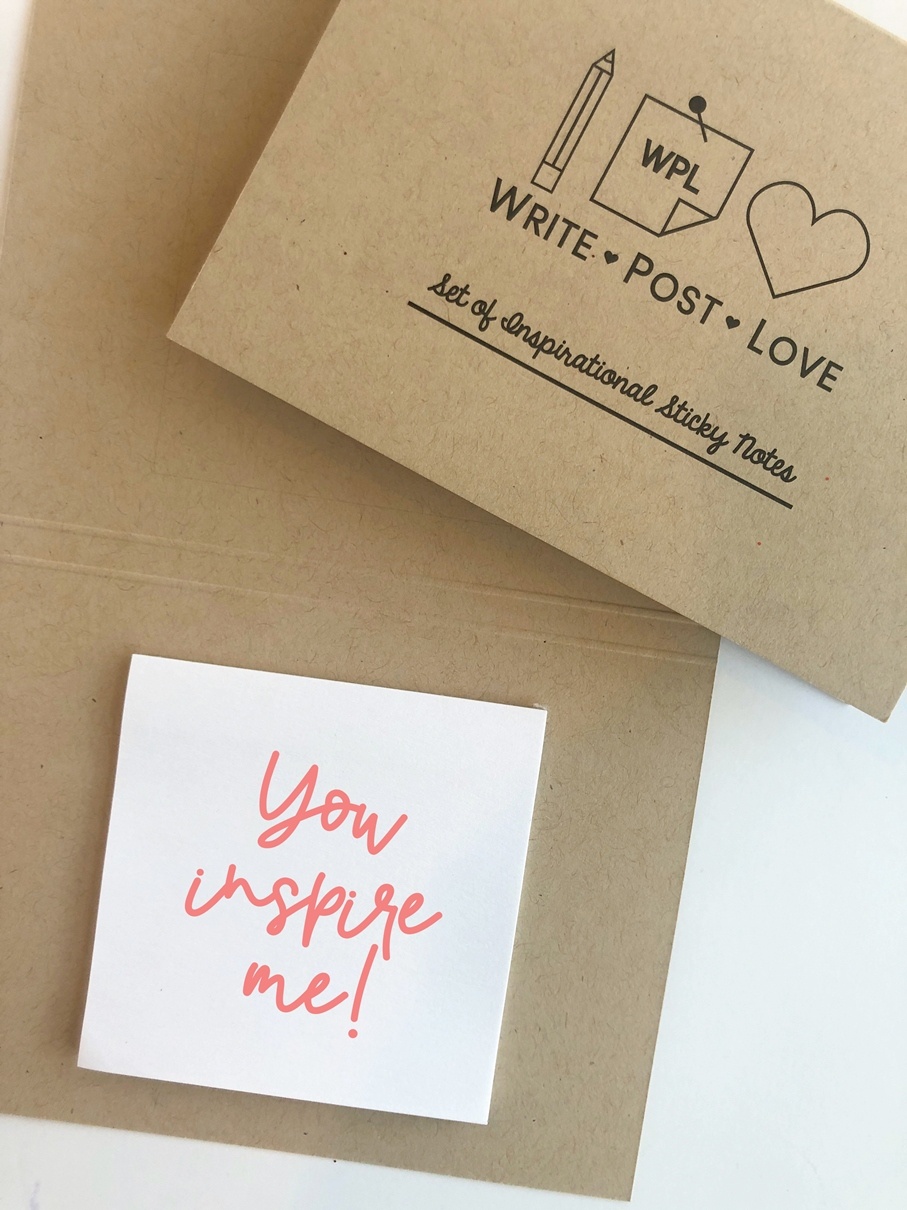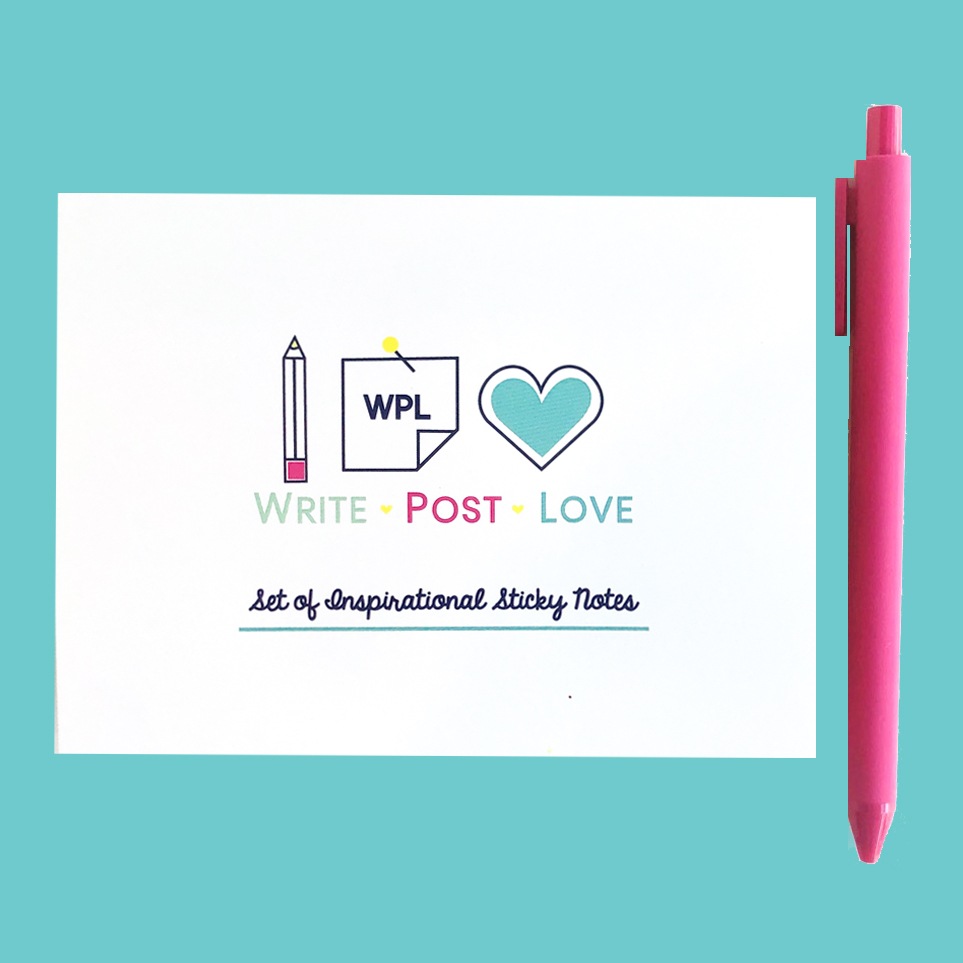 About Write Post Love
Write Post Love was created to help spread love and joy and motivation. While The Speaker Exchange delivers in-person and virtual motivation, WPL is a great way to keep the positive messages moving forward after a keynote with 50 unique motivational sticky notes to share with others.
Despite how busy life is, we believe we can all be a catalyst to make the world a better place by simply telling others how we feel, by spreading positive messages and by leaving kind words for others to find. We hope you will experience just as much happiness in giving these sticky notes as those who receive them.
If you are interested in learning more about WPL for your upcoming conference or if you are interested in purchasing some for yourself please contact Britt and Jules for more info: info@speakerexchangeagency.com.
What's included?
Each pack contains 1-2 sticky pads.  Each pad has 25 UNIQUE sayings repeated once in different fonts and colors for a total of 50 notes per pad. 
1 pack contain: 1 folder and 1 pad (50 notes) 
2 packs contain:  1 folder -2 pads (100 notes). They cannot be separated. 
"Mix and match different lines to create the perfect pack!"
INSPIRE FRIENDS: Great for Co-Workers, Teachers and Friends
INSPIRE FAMILY: Great for those you love!
LUNCH BITES: Perfect for anyone who make lunches for a child and wants to send a little extra love in the lunch box.
IN YOUR OWN WORDS: A variety of fill in-the blank options that include saying likes: I love you because _____ Don't forget to ______ You make me happy because _____ . Great for someone who still wants to make these notes personal.