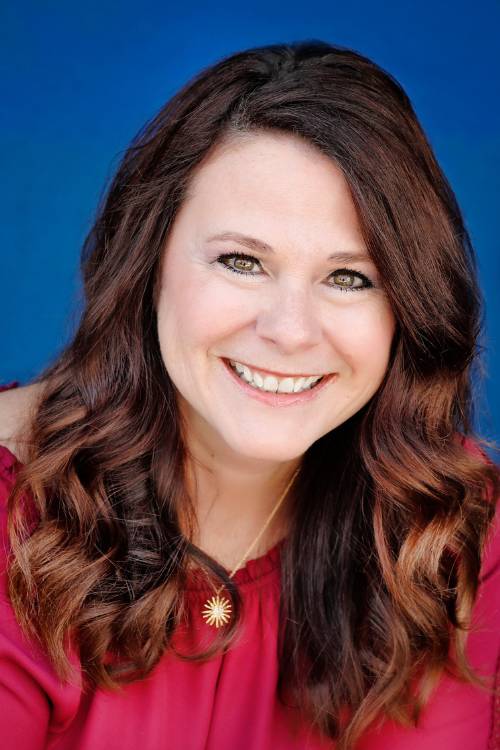 Phone: 913-747-4637
events@speakerexchangeagency.com
Heather comes to Speaker Exchange with a background in the media industry. Her ability to manage multiple responsibilities and coordinate well with a diverse group of people makes her a natural fit for the speaking industry. She has worked as an executive assistant to the market manager for five years and has six years of accounting experience managing HR and payroll, as well as other accounting responsibilities, for seven prominent radio stations in Kansas City.
Heather was born in Abilene, TX, but spent most of her life in the Shawnee Mission, KS area.  She and her husband, Jason, live in Shawnee, KS with their three puppies, Layla, Iris and Sandi Sue. They have three grandchildren.
Get to know Heather Cash…
Why do you love the speaking industry?  I love that the speakers have so much to teach us
What's your favorite drink? Wine or diet coke and coffee
What's your favorite quote? "Life is not measured by the breaths we take, but by the moments that take our breathe away."
What's your favorite vacation destination? Dominican Republic
What kind of music do you like? Anything I can dance to. But I do love country
Tell us about your pets:  3 dogs. Layla a blue heeler. Iris a Australian Shepard and Sandisue a Pom
If you didn't work at SEA, what would you do?  Work for myself and with my husband
What's your favorite thing to-do on the weekend? Relax and spend time with friends/family during the sports season watching game.
What's your favorite type of candy? Chocolate mint
Do you have any wisdom to share? Relax. Don't sweat the small stuff. Take each day, one day at a time.
What's your favorite movie? Grease or anything with Ryan Reynolds
If you could go back to talk to your 13 year-old self, what would you tell yourself? Save your money and don't try to grow up so fast.
What are you grateful for? My family, friends, and health
What do most people not know about you? I don't like to be the center of attention. I get very nervous
What is your favorite sports team? Chiefs and KU – Also a Packers Fan
What is your favorite holiday? Easter. I love Spring and the beautiful bright colors