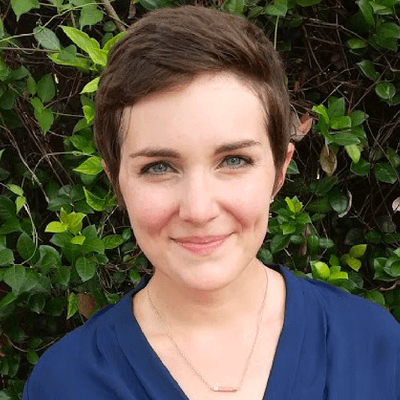 webqueen@speakerexchangeagency.com
An administrative guru with true grit mentality, Becky Sue has been organizing and running the world since she was fifteen and filling out excel spreadsheets for her dad's business. She spent five years at National Speakers Bureau leaving as the Director of Operations and Marketing (DOOM) where she bolstered their website traffic by over 500%. She runs Candid Goat, a digital presence agency, with her husband PJ and loves to craft a website that caters to the customer. Becky Sue brings a serious case of initiative to the table combined with a nasty obsession over customer satisfaction.
When a former colleague introduced Becky Sue to Jules and Britt, she jumped on the opportunity to work with an amazing group of hard-working women in an industry she loves.
Becky Sue lives in Winter Park, FL, with PJ and their two boys: Finnegan and Soren Keats.  In their free time, they frequent the pool and drink all the fancy coffee they can find.
Get to know Becky Sue Wehry…
What is your favorite drink?  Doppio Macchiatto
What is your favorite vacation destination?  San Fran
What kind of music do you like? Rap, oldies, alternative (Kishi Bashi anyone?)
Tell us about your pets: No pets, just two rambunctious boys
What's your favorite weekend activity?  Church with the family and early Saturday morning bike rides to a beautiful sunrise over the lake!
What is your favorite type of candy? Dark, dark chocolate
What is your favorite movie?  I really love Howl's Moving Castle.
If you could go back to talk to your 13 year-old self, what would you tell yourself? Be patient and enjoy each season!
What are you grateful for? My precious family
What do most people not know about you?  Years ago, I recorded multiple original songs.
What is your favorite sports team?  UConn by marriage 🙂
What is your favorite holiday?   Christmas (bring it on, Hallmark!)