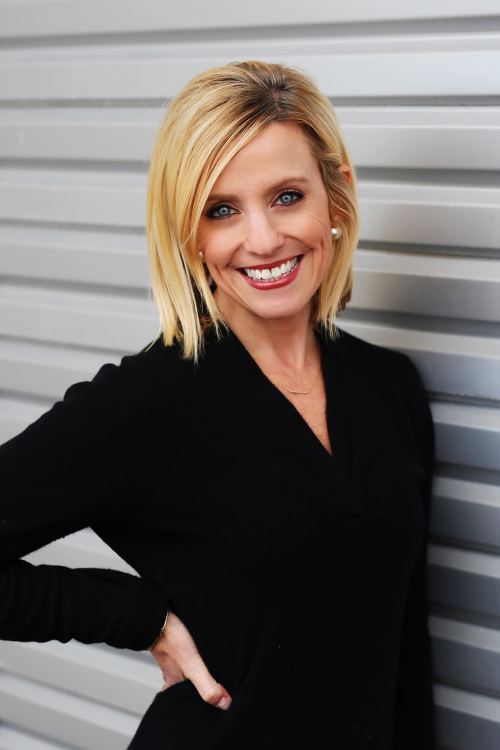 Phone: 913-908-9255
barleen@speakerexchangeagency.com
Angela Barleen joins the Speaker Exchange Agency with 20+ years of sales and marketing experience in broadcast, digital and sports media. Her sales career launched straight out of college and she knew immediately that it was the right path for her! She has a successful track record of developing and implementing strategies and integrated marketing campaigns for local, regional and national clients. Known for her diligent work ethic, fierce attention to detail and astute industry knowledge, she is passionate about generating winning results. Angela is a resourceful problem solver, creative thinker and an intense competitor. She has received many accolades throughout her career including numerous Salesperson of the Year honors and the prestigious Rising Star Award for the Kansas City media industry.
Angela is thrilled to pour her enthusiasm into the speaker world and to connect her clients with the best speakers for their goals and objectives. She is excited to contribute to this agency's growth and honored to work alongside the incredible tribe of women at SEA!
Angela graduated from the University of Kansas with a B.S. in Journalism. She lives in Leawood, Kansas and is blessed by the support of her family; husband Rod, children Addison and Brooks, and pups, Fraser and Wescoe.
Get to know Angela Barleen…
Why do you love the speaking industry?  A great speaker has the power to transform the minds and hearts of an audience and leave a lasting impact with an organization.  In my personal experience, a single speaker can be a total game-changer.  I love that I can be a small part of this.  Plus, being inundated by positive, inspirational and motivational people is pretty awesome too!
What's your favorite drink? Coffee and red wine.  Start the day with one and end with the other!
What's your favorite quote?
"Resurrection means the worst thing is never the last thing."   – Frederick Buechner
"Great moments are born from great opportunity." – Herb Brooks
What's your favorite vacation destination? Northern California Wine Country is one of my favorite places on earth.  Culinary adventures,  hidden gem wineries and the most breath-taking scenery!  For family vacations, we love to visit beaches on the Gulf side of Florida and enjoy skiing in Colorado.
What kind of music do you like? My childhood was dominated by 90's country and I love most of today's Country too.  I also love Pop, R&B and Broadway show tunes!
Tell us about your pets: We have two dogs: Fraser, our 14-year-old Bichon/Cocker Spaniel mix and Wescoe, our 1-year-old English Cream Golden Retriever.
If you didn't work at SEA, what would you do? Coming from a 20 year career in the Broadcast Media & Marketing business, it's safe to say that I'd probably be back to work in that sector; however, at one point, my dream job would've been as a back-up dancer with Janet Jackson or Tina Turner's tour!
What's your favorite thing to-do on the weekend? Spending quality time with my family.  I love watching my kids do what they love – whether on the tennis, volleyball or basketball court!  I also enjoy a good family game night or going out for pizza and a movie.
What's your favorite type of candy? Generally dark chocolate, but lately I've developed an obsession with Swedish Fish.
Do you have any wisdom to share? These aren't unique by any means, but two things:
The past doesn't have to define you.  Every day is a new day to start fresh and be who you want to be.
Choose your own path and don't let your happiness be dependent on others.
What's your favorite movie? I love movies so I have too many favorites to count.  I enjoy some 80's classics like Goonies, When Harry Met Sally and Dirty Dancing.  I'm inspired by sports faves like Miracle, Hoosiers and Remember the Titans.  And I love a ridiculous comedy like Wedding Crashers, Old School or the most quotable movie of all time – National Lampoon's Christmas Vacation!
If you could go back to talk to your 13 year-old self, what would you tell yourself? Relax and be patient.  Life gets so much better!
What are you grateful for? My loyal and patient husband, my two vibrant children and a healthy body that enables me to keep up with them!
What do most people not know about you? I'm an open book for the most part, so probably not much!
What is your favorite sports team? My Kansas Jayhawks, Rock Chalk!
What is your favorite holiday? There's nothing better than the magic of Christmas season.  I'm blessed with so many wonderful childhood memories of this holiday.  As a Mom, I love passing along old traditions and creating new ones with my own family.