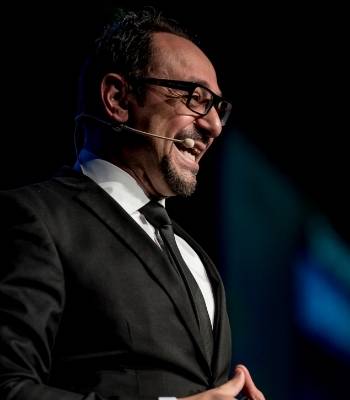 Maximize Your Full Human Potential
Retired Lieutenant-commander of the Canadian Royal Navy where he was recognized for his outstanding leadership during close to 14 years of military service. He has conducted over 10 years of research on resilience for which he received the Canadian Psychological Association's Award of Excellence.
Ph.D. in Psychology and an expert in resilience, mental health and organizational leadership solutions.
Recipient of several awards of merit, including the prestigious Canadian Government Research Council (CGRC) Excellence Awards.
Consultant for some of North America's largest corporations regarding their mental well-being programs including IBM, Bell, Air Canada, CAE, CGI, TD Bank, Alcan, Sears, Novartis, Price-Waterhouse, Sun Microsystems, among others.
Speaker that has performed over 1,000 corporate conferences over three different continents.
CEO of Alpha Medical Clinic.
Founder of Energia Solutions: an e-learning platform that aims to train and educate the individual on mental well-being and stress management.